A SALON owner who's been through months without doing a single haircut has laced up her trainers for charity.
Emma Kenyon, of College Fields, Redbrook, will run 28 miles in 28 days for Pancreatic Cancer UK.
The 39-year-old said she wanted to find something positive to do while working was off the cards for the third time since March.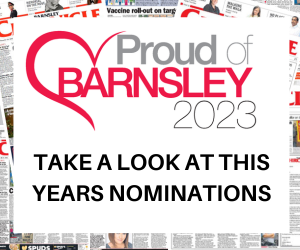 "Rather than listening to all the doom and gloom, it's something to focus my efforts on," she said.
"I can't work at all, so it's something to do to hopefully share a bit of positivity."
Emma, who runs Studio on Chesham Road in the town centre, will run two miles every other day through the whole of this month.
She set off on Monday and has already raised around £250 so far.
"I normally run once a week anyway," she added.
"I did the Great North Run in 2019 and raised about £600 for Cardiomyopathy UK.
"Hopefully I can lose a bit of timber while I raise a bit of money for a good cause."
Search 'Emma's Jog 28 Miles in February' to donate.