A TEENAGE adrenaline junkie is preparing to take to the skies to raise funds for a cause close to her heart.
Lauren Mann, of Warner Avenue in Pogmoor, will be taking on a skydive for her 16th birthday to raise vital cash for Barnsley Hospice.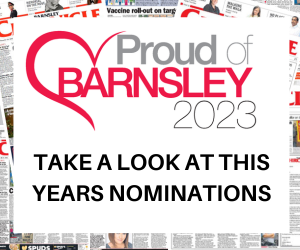 The 15-year-old, who turns 16 in April, will be jumping in honour of her grandmother who had respite care at the hospice, as well as other family members who spent their final days there.
Lauren, who has always dreamed of doing a skydive ever since she was young, said: "I have wanted to do a skydive for a long time now and I'm excited to be taking part and to be raising money for a fantastic charity.
"I have always enjoyed anything that gives you an adrenaline rush from being small.
"I did my first bungee ball aged ten and swam with sharks at Skegness Aquarium last year between lockdowns.
"Barnsley Hospice is close to my entire family, not only did my nanan have respite days there, they have also looked after family members who I didn't meet."
Lauren's mum, Lisa, has said that she was inspired to book Lauren in for skydiving after seeing the hospice's appeal for skydivers earlier this year.
"I saw Barnsley Hospice's online appeal for more people to volunteer to skydive for the charity and knew this would be the perfect fit for Lauren.
"She's been asking to do this for years. Ever since she was young, she thought the runaway train was too slow.
"When I told her we'd booked her in to jump she was so excited. I'm incredibly proud of her for wanting to raise more money.
"With everything that Barnsley Hospice has gone through over the last year, we hope this will be help in some way."
Lauren will take to the sky later in the year.
To donate to Lauren's fundraiser, click here.