THE owner of one of the borough's most historic buildings has blasted Barnsley Council bosses for 'failing to pledge their support' having embarked on a quest for its Grade II listing to be upgraded due to its significance.
The Mill of the Black Monks, on Grange Lane, was built by and for the Cluniac monks in roughly 1150AD to service the adjacent Monk Bretton Priory.
Owner Malcolm Lister, 83, is seeking to have its grading revised to the more prestigious Grade II* rating, but criticised the council - who he purchased the building from before bringing it back to life - for an alleged lack of support.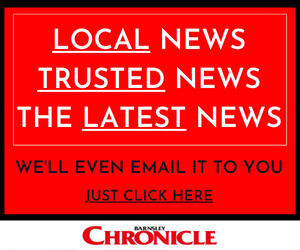 "Its historic significance cannot be stressed enough this is a gem in Barnsley but unfortunately its council just don't seem interested in supporting the bid," he told the Chronicle.
"Conservation officers who are always stressing the importance of Barnsley's history and celebrating what remains ought to be ashamed of how they've acted.
"The history is vast but few in our community know it. A select few are doing all we can to tell more people about it but it's a building which absolutely should have the council's support.
"We had a site meeting with two cabinet members in September, but I have effectively been ignored since."
Malcolm's lodged an application with Historic England and put forward evidence for his case, which would lead to more protection and potential funding streams being opened to create a historic trail with the neighbouring priory.
Mill of the Black Monks and Monk Bretton Priory were both discussed at a recent overview and scrutiny committee meeting, where plans to create a Cluniac-inspired trail were mooted.
Cabinet spokesperson for regeneration and culture Coun Tim Cheetham said plans were not able to commence until the local authority could get the area reclassified by the Environment Agency due to Grange Lane's flood-prone status.
However, 'fed-up' Malcolm bemoaned missing out on anti-flooding cash revealed by Barnsley Central MP and Sheffield City Region Mayor Dan Jarvis, despite nearby homes in Lundwood being included.
"The mill's provided jobs and rates for years, and we're always in a state of panic whenever there's heavy rainfall," he added.
"Both the mill and I have, for too long, been left at the mercy of people who display contempt for the democratic process while skulking in the shadows to serve their own ends.
"Despite standing up to to transform the mill and producing a scheme as good today as it ever was and even more so since forging links with the 'Friends of Monk Bretton Priory', I'm more than disappointed to be left ignored to face floods alone.
"It's just not right and something has to give. I'm getting older and want to see its future secured by having the grade revised and better protection from flooding, it would be."
Coun Tim Cheetham, cabinet spokesman, told the Chronicle the upgrade attempt was 'welcome' - but the local authority has no power to sway a decision.
He added: "Council officers have recently met Mr Lister and confirmed that we welcome his attempt to upgrade the listing of the mill, but we have clarified that such requests have to be made to Historic England by the property owner.
"Discussions are also ongoing with Mr Lister regarding flood risk issues given that the Mill is located within a designated flood storage area whereby the Environment Agency would have the ultimate say over any physical changes."