EDUCATION bosses in the town have assured parents and carers that schools are as 'safe as they can be' ahead of thousands of children returning to their classrooms on Monday - despite whistleblowers warning the return is premature and could result in Covid cases surging.
Barnsley's 87 schools have continued to remain open for vulnerable children and key workers' kids throughout the pandemic, but a compulsory return for all is just days away.
Secondary schools and colleges will have the discretion to stagger the return of their students, to ensure that all youngsters are given Covid tests four times during the first two weeks to keep tabs on the virus' spread.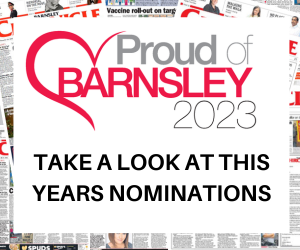 Barnsley Council revealed that after the initial programme of three tests in school or college and one test at home, students will be provided with two rapid tests to use each week at home.
Mel John-Ross, director of children's services, said: "To help contain the virus, staff across all schools will receive regular testing, and face coverings must also be worn in secondary schools, indoors and in classrooms, by all pupils and staff.
"I am really pleased to see schools fully reopen again and I believe that they are as safe as any environment can be at this time.
"However, there is a real danger that with the full reopening of schools, people may think that things are getting back to normal - Covid rates in Barnsley are still higher than we would want and are not reducing at a rate that we would want to see.
"Therefore, it's really important these new, tighter arrangements are in place in all schools."
The return - seen as the first step of Prime Minister Boris Johnson's 'roadmap' out of the year-long pandemic - comes with a warning from members of the Barnsley National Education Union (NEU), who believe schools' fast-tracked opening could be a mistake.
A spokesman said: "We have seen this after the first and second lockdowns when schools were reopened and there was a spike in cases.
"Not enough thought has gone into this decision to bring back hundreds of children into one building - how can it be feasible to bring 200 to 300 pupils back to a primary school?
"There's also secondary schools to think about too, where upwards of 1,000 students will be crammed into one building. There won't be enough space for them to stay two metres apart.
"None of us want to see another surge or to be put in another lockdown because this one has been really hard on everyone but it feels like the government has completely overlooked teachers."
However, Ms John-Ross said the council 'welcomed' the full reopening of schools and colleges and safeguarding measures in place were robust.
She added: "Education is important for life chances and future prospects.
"Children and young people have been severely affected by the loss of their education and learning during the various lockdowns and tier arrangements over many months.
"The remote and online learning that has been delivered by our schools has developed significantly during the pandemic, however home learning cannot replicate school life and face to face direct teaching and interaction, with the direct feedback and encouragement that's delivered in school.
"Please be assured that schools, our children's services and public health team, and our partners are here to support everyone."
* Households across the borough with children attending school or college will be able to test themselves for coronavirus twice every week from Monday.
You can collect two packs of home test kits from sites at the Lower Courthouse car park, Dorothy Hyman Sports Centre and Summer Lane car park in Wombwell between 1pm and 7pm every day.
To order a test kit online visit the Barnsley Council website.