A DISABLED man believes his calls for action on drivers who park on the pavement and obstruct his path are falling on deaf ears.
Mark Ravenhill, 36, of Spring Grove in Carlton, set up a campaign last year asking for more to be done to boost safety for disabled residents and young mums.
But just six months after his last plea, Mark says that irresponsible drivers are still parking on the pavement, and that the situation is an accident waiting to happen.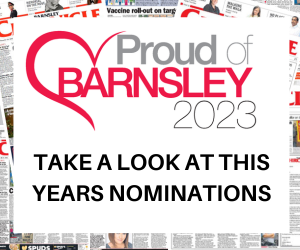 Mark, who has cerebral palsy, told the Chronicle: "Last Friday I went down to my local shop and there was a white van blocking the pavement on a one-way system.
"I couldn't get up or down the street and it's dangerous if I go onto the road.
"It's not just me because it affects my wife as well - people parking on the pavement could cause an accident.
"When I told the man that he can't park there he wasn't nice to me and he was verbally abusive - it's very annoying and people are just ignoring me."