AN urgent warning has been issued by transport bosses after a surge in young trespassers 'dicing with death' on Barnsley's rail network.
Police and Network Rail officers are increasing patrols in the area but fear it could only be a matter of time before someone is seriously hurt or worse.
Parents and carers have been urged to take note and relay information to their kids, while the borough's schools have been encouraged to show a new film - Parallel Lines - which has been launched to get children and young people to think about the consequences of congregating near live lines.
It's hoped the latest plea will prompt youngsters to stay away from potentially deadly lines on which some trains travel at speeds up to 125mph.
Since the government-imposed lockdown came into force a year ago, a spike in incidents have been recorded in Barnsley, with 57 alone in the first month of restrictions, with figures climbing since before another recent hike.
A British Transport Police spokesman said: "This area usually sees a spike in cases of youth-related trespass when the nights get lighter and school holidays begin.
"However, this year our concerns are more acute, especially as we are not able to get into schools ourselves to pass this message on to children directly.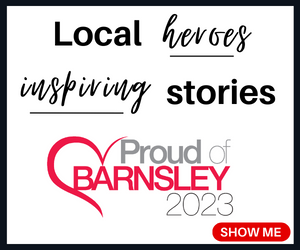 "The team has a comprehensive and in-depth geographical knowledge of the area and know which hotspots attract bored youngsters."
Network Rail leaders encouraged residents whose homes border tracks to continue reporting incidents, which will then be passed onto police.
Head of safety Olly Glover said: "We really need parents in Barnsley and across the region to speak to their children and hammer home the dangers of steeping onto the tracks.
"We're seeing too many incidents where people seem to be completely oblivious to the dangers they are putting themselves in.
"It's never safe to hang around on the railway or use it as a shortcut.
"Trains can't stop quickly or swerve out of the way and the consequences can be life changing or even fatal.
"Trespassing is illegal, extremely dangerous and can have fatal or life-changing consequences.
"Railway lines are used 24 hours a day, seven days a week. Trains travel at high speeds and cannot stop quickly or swerve out of the way.
"As well as other hidden dangers on the tracks, a deadly 25,000 volts run through the overhead wires, which are used to power some trains.
"This equipment is always on, even when there are no trains around.
"Almost one-third of the trespass incidents recorded since lockdown involve children or young people.
"Network Rail's team of community safety managers visit schools across the region and engage with communities to raise awareness of the dangers of trespassing, but in the current situation many events have been cancelled.
"We are urging people to stay safe and stay off the tracks."