BARNSLEY Youth Choir received a 'vital cash lifeline' from the government to help the award-winning group bounce back from the costly pandemic.
The £56,000 grant - from the Culture Recovery Fund - will go towards the planning and preparation for the Barnsley International Youth Choir Festival.
The event - coronavirus guidelines permitting - will feature an elite line-up of internationally-renowned conductors, alongside mass choral events featuring choirs from across the UK and as far afield as South Africa from July 29.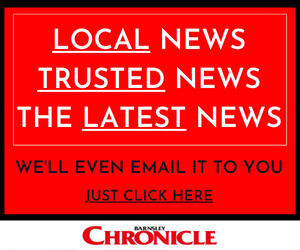 Artistic director Mat Wright said: "We're so grateful for the support at this incredibly challenging time.
"It provides a vital lifeline to the choir and allows us to fully support the 450 children and young people involved, by continuing to provide exceptional and life-changing experiences."
The choir was formed in 2009 and has members from four to 24 years old in its ranks.
Barnsley Central MP Dan Jarvis added: "I'm delighted to hear that Barnsley Youth Choir has been successful in their application for funding from the Culture Recovery Fund.
"I am enormously proud to be a patron of the choir as they do incredible work promoting access to music for our young people and are an indispensable part of our cultural scene.
"Barnsley Youth Choir has represented our town on the national and international stage and never fails to inspire me every time I hear their spellbinding performances."