Barnsley's top non-league clubs are frustrated that they will not be able to play in front of fans from this weekend, as hoped, but some are still planning to play in mini-tournaments next month.
The likes of Penistone Church and Athersley Rec, who play in the Northern Counties East League along with Worsbrough Bridge, had hoped that fans would be able to return from this week as the government loosened some coronavirus restrictions.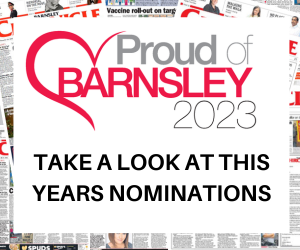 Plans had been put in place for shortened tournaments but, with supporters now not allowed to return until May 17, they have been delayed or cancelled.
Penistone manager Ian Richards said: "It is frustrating. The justification is that we have to be patient now then the grounds can be fully open from June 21.
"But, when you see people gathering in other settings, there doesn't seem any difference to non-league football with protocols in place. It is disappointing.
"Football clubs bring people together as a community. It could have been a nice way to finish a difficult season.
"The most important thing is that all our junior teams are back which has been a real success."
Athersley manager Shane Kelsey added: "We were hoping to have fans back but it is a kick in the teeth.
"Some of the decisions are a bit baffling.
"People can go to a pub or an outside funfair but they can't go to a football match on private land.
"We can open bars back up but there's not much point if we can't put games on.
"Financially, the club is not doing too badly and it's not doom and gloom.
"The club is in quite a good position and kept on an even keel. But ultimately, with no people coming through the gate, a club like ours will take a hit. It's not as bad as for other clubs in our league who pay their players."
Penistone are due to play in the Yorkshire Trophy, which was scheduled to begin tomorrow but has been postponed by a month until fans are allowed to return in mid-May.
Church, who returned to training on Wednesday, will play in a group of three with two home and two away games before a final. Richards said: "We will take it seriously and try to do well in it.
"I am not interested in playing friendlies at this point but this is a good-standard tournament.
"It's also about getting fans back in the ground. Hopefully we can get about 300 in the ground with the clubhouse open.
"That will be good financially for the club but also a big boost for the community, because our fans have missed it.
"Then we will return to pre-season in June and hope for a full season to start in early August or even late July."
Athersley have begun playing friendlies but are not expecting to compete in any tournaments. Kelsey said: "The chances of playing in tournaments are probably very slim. We had a friendly on Saturday behind closed doors. We have more booked in and I am trying to mimic a normal season with the last game in early May. We just needed to get the lads back together, for the mental aspect more than anything. Then we'll have a break before next season when hopefully we are back to normality."
Worsbrough Bridge are back in training but are not planning to play in any tournaments, although they do have friendlies in place for late April and early May.
Manager Luke Forgione said: "The lack of spectators doesn't really effect us because, with the cricket club taking priority at the ground from April, we couldn't have had many games on Saturdays at this time.
"My concern was the boys coming back and playing quite quickly in competitive games after three months off. It could risk injuries ahead of next season.
"We wanted to get the lads back together to train once a week from a mental and social point of view.
"Then we'll have a break and come back for next season.
"It's disappointing that fans can't return at this time, as we recognise how important football is to people's health and well-being. We look forward to the fans returning when safe to do so.
"Remain patient and stay safe, hopefully a brighter future lies ahead for us all."