THOUSANDS of Barnsley care workers will have their wages increased after a pay stand-off which rumbled on for more than a year was resolved this week.
Barnsley Council agreed to implement its 'Excellence In Care' initiative that would have seen workers' pay increase to £9.72 an hour - £1 above the national living wage - and was due to come into effect on April 1, 2020.
Barnsley Independent Care Homes Association (BICHA) - a group which controls 36 or the 49 facilities in the town - faced accusations it was hampering the pay rise.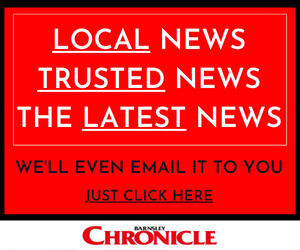 Its bosses refuted the allegations at the time and instead hit back at the local authority for spreading 'vexatious stories' and issuing 'erroneous statements'.
However, a deal has now been struck and the financial package - for a full-time worker - amounts to a rise of about £3,000 per year, with several thousand employees in line for a larger wage.
Aditya Jain, a founding member of BICHA, said the association had 'worked closely' with the council to bring the plan to fruition.
"Our members, who represent the majority of care homes in the Barnsley area, have faced the same challenges as everyone in our industry has during Covid-19," he added.
"Staff have worked particularly hard and this has led to many of our member homes maintaining an excellent infection control record throughout this pandemic.
"We are grateful to Barnsley Council and the adult social care commissioning team without whose support this would never have been possible."
Mr Jain added that the negotiations had also created a new, stronger relationship with the council after the well-publicised row and that the aim now is to 'work together to ensure that Barnsley is the best local authority for social care and care staff wages'.
It was envisaged the pay rise - agreed by the council as part of last year's budget - would help retain staff and encourage more to begin a career, as well as address the 'transient' nature of employee turnover in the industry.
Council leader Sir Steve Houghton said: "It is an excellent programme and one which recognises the efforts of all care staff across Barnsley.
"Workers in the care sector work hard for low pay, providing a vital service, so it's important they get a better deal.
"This will hopefully encourage them to stay in the industry and we're working on getting the payments back-dated to April last year."
Ben Harvey-Wade, branch secretary of Barnsley Unison - which represents care workers in the town - added: "The care companies that provide services on behalf of Barnsley Council struggle to recruit and retain staff because the care system is under-funded by central government.
"This is part of a national care crisis and against this backdrop of under-funding the council should be commended for investing money into such a vital service."