A FORMER finance director at Barnsley Hospital who was found guilty of stealing more than £50,000 from an elderly relative now has to pay just £500 in costs following a successful appeal.
Janet Ashby, 55, formerly of Lower Barugh, was sentenced to two-and-a-half years in prison after she was found guilty of theft from a 'Mr A' at Leeds Crown Court in 2019 - she was also ordered to pay a victim's surcharge fee of £120.
Ashby had convinced Mr A - an elderly relative - to let her have power of attorney over his affairs and persuaded him to take an equity release in two parts - firstly for £37,500 and then for £27,500.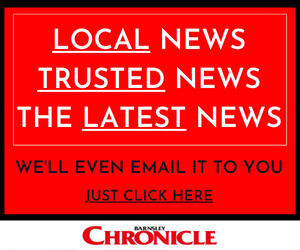 A report from the Institute of Chartered Accountants in England and Wales (ICAEW) - who had originally ordered Ashby to pay more than £4,000 in costs - stated: "This money was put in to a joint account for the respondent and Mr A, who trusted the respondent to act in his best interests.
"However, she did the opposite.
"Of the money advanced from the equity release, the respondent stole between £40,000 and £50,000 which, among other things, she used to pay her daughter's school fees.
"She also used it to pay off some of her mortgage and arrears and buy presents for her children."
Ashby, who had been a member of the ICAEW since 1990, had no previous record against her and this was taken into account at her first tribunal.
The hearing on November 25, 2019, excluded Ashby from her membership of the institute and ordered her to pay costs of £4,350 due to the seriousness of the offence.
Ashby, who was released from prison in April 2019, lodged an appeal for the costs that she was ordered to pay stating that she did not have the means to pay.
The tribunal found that her personal situation had deteriorated since the first hearing, and that her past history, coupled with the restrictions imposed due to the pandemic, meant that she had become long-term unemployed with 'very little prospect of a job'.
Following her conviction, her assets - including her home - were liquidated and sold and there remained a 'very large' deficit.
She therefore won her appeal and will now have to pay just £500 to the ICAEW.
A statement from the appeal stated: "The panel considered that the solution that combined both the practicalities of the situation and a recognition of the appellant's current situation was to retain a nominal order for costs in the sum of £500, to mark the panel's view that the disciplinary committee had acted correctly in making a costs order, but to order that these costs should not be enforced without the permission of the appeal panel."
Ashby was also dismissed from her role at the Barnsley Hospital Foundation Trust as finance director for gross misconduct in 2015, after a multi-million pound black hole was found in their accounts.