NEIGHBOURS campaigning for anti-speeding measures at a busy junction in a bid to 'save lives' have been told the area does not qualify due to no injuries being recorded over a three-year period.
A group on Hemingfield Road, Wombwell, rallied in a bid to improve road safety at a busy junction outside the railway station.
Jonathan Wilkins, who lives on Hemingfield Road, hopes that his campaign will lead to the installation of speeding measures including speed bumps or traffic lights to prevent reckless driving.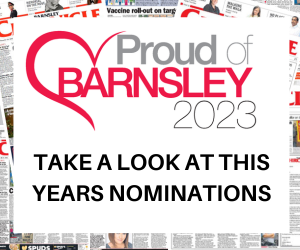 The 46-year-old told the Chronicle: "Around four years ago my neighbour was killed and this was caused by dangerous driving.
"Almost every day I see drivers speeding around this junction without a single care for residents' safety.
"I'm no longer staying quiet, something has to be done.
"Drivers are coming at this junction with such speed - it's a matter of time before it's costly."
However Matt Gladstone, executive director for place for the council, said there's been no reports of any injuries caused on Hemingfield Road in the last three years.
He added: "As the budget for road safety improvements is limited, the sites with the greatest proven need are treated first.
"There have been no reported injury accidents recorded at this junction the three years from January 1 2018 to December 31 2020, so improvement measures are not justified at present.
"We will, however, continue to monitor this location and, should the situation change, we will look at it in detail."