A YOUNGSTER - who hopes to donate her long locks to a child in need - chopped off her hair this week to raise funds for a charity close to her heart.
On Tuesday, Hetty Lee, from Cudworth, cut off 13 inches of her hair to donate and to raise funds to The Little Princess Trust.
The seven-year-old was inspired cut her hair after hearing stories of children her age who have lost their hair due to cancer treatment.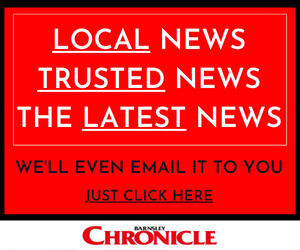 Hetty, backed by her local cricket team Darfield Cricket Club, set up a fundraiser to raise cash for the charity and help provide vital wigs.
Lindsey Lee, Hetty's mum, said she got emotional when her hair was cut and believes she's now 'got a bug' for fundraising.
She told the Chronicle: "Hetty's the kind of kid that won't let go of an idea until she's seen it through.
"One day she turned to me and told me that she wanted to give her hair to a little boy or girl who needs it.
"So we organised a sponsored haircut for The Little Princess Trust where she could fundraise and donate her hair at the same time.
"She was so excited and was absolutely thrilled when the hair was cut off. She's even thinking about growing it again so she can raise even more money in the future.
"I'm so proud of her. She's so thoughtful and is always putting other people before herself."
Since the cut, Hetty has raised hundreds of pounds for the charity but Lindsey hopes to increase her total.
"When I told her she'd raised more than £400 she was so excited.
"We're so grateful for everyone that has supported her so far."