CAMPAIGNERS were urged to 'have their voices heard' as the last of Barnsley's fiercely-contested masterplan sites was officially opened to public scrutiny.
Members of an opposition group to the Carlton masterplan framework - which comprises two mixed-use sites expected to yield up to 2,000 homes - were among the first members of the public to be welcomed back to an in-person meeting of Barnsley's cabinet at The Civic on Wednesday.
Public consultation will open later this month after cabinet members cast their eyes over the draft plans.
The long-awaited plans for sites designated MU2 and MU3 - between Fish Dam Lane and Carlton Road, and at Shaw Lane, respectively - will be open to the public's views for six weeks up to Wednesday July 28, at which point the final masterplan framework will be revealed.
The full masterplan will need to be approved ahead of subsequent planning applications.
Cabinet spokesperson for place, Coun Tim Cheetham, told the meeting the draft proposals could be subject to some degree of change as Premier Foods - which owns a portion of the land accounted for - has expressed a desire to expand its operation.
He added the often divisive masterplans were particularly important in such areas as MU3 that have been identified as brownfield - land previously developed for industry - to ensure development can be controlled.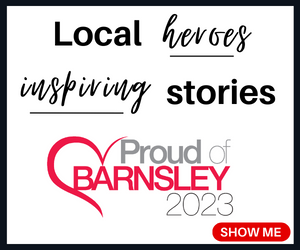 "There will be a need to have some flexibility as part of this plan," said Coun Cheetham.
"A large portion of one of these sites is owned by Premier Foods, which have plans to extend their facility.
"If that plan comes to fruition, we will need to revisit the housing allocation."
According to a report discussed by cabinet on Wednesday, 1,683 homes could be built on Shaw Lane and a further 294 - as well as a 210-place extension to Carlton Primary Academy - on green space between Fish Dam Lane and Carlton Road.
Premier Foods' expansion plans, if they are acted upon, could bring 500 more jobs.
Included in the proposal is a potential new train station to serve neighbouring villages, through the reinstatement of the former freight line serving Ardagh Glass at Monk Bretton. Carlton follows Barnsley West, Goldthorpe, Hoyland North, Hoyland South, Hoyland West and Royston masterplans.
Coun Cheetham said: "Importantly, the plans will establish wildlife corridors to connect with nearby habitats and will look to enhance the existing Trans Pennine Trail and National Cycle Network to connect the site from north to south.
"This presents a fantastic opportunity to encourage sustainable travel and reduce the impact of vehicles in the area. With any development of this size, there are concerns around the provision of community facilities and the need for school places which this detailed masterplan proposal includes. The development also provides the opportunity for significant jobs growth, providing a mixed-use site for business expansion in an area where local businesses are currently thriving.
"We understand this is a significant time in terms of development across the borough, and we remain focused on making sure the final masterplan document for Carlton provides the best outcomes for our residents."
Council leader Sir Steve Houghton, addressing members of the public on Wednesday, said: "All we're doing is sending this out to consultation.
"In terms of the site, there are no proposals to develop any public open space. There may be commercial proposals from Premier Foods further down the track.
"What we are in the process of doing is to ask a small number of you to come in and to sit down and talk it through with us, and raise any issues, questions or concerns you might have."