Joey Barton's trial for the alleged assault of Daniel Stendel has been postponed due to technical issues.
Stendel, the former Barnsley head coach, was giving evidence in German from a court in his home country of Germany due to Covid-19 restrictions, but Judge Jeremy Richardson ruled the quality of sound was not sufficient to avoid mistranslations.
The trial is now due to be held on Friday, November 26.
Barton is accused of assault occasioning actual bodily harm against Stendel during an incident at Oakwell after Barnsley 4-2 win over Fleetwood Town, of whom he was then manager, on April 13, 2019. Barton denies the charges.
The judge said: "There have been multitude of difficulties with Mr Stendel's evidence. I understand he speaks with a strong provincial dialect. Secondly, German law required that he was in a courtroom in the presence of a judge and not a private room and thus there was an echo. "The combination of those two factors and the fact he was giving quite long answers overlaid with electronic difficulties have meant that some of the answers he gave may have been mistranslated. There had been some examples of that which is just not fair to the witness, Mr Barton or the jury who would then, if we struggled on, be speculating about what Mr Stendel really meant and if something was lost in translation. It was just not right to struggle on.
"I became increasingly concerned that things were being lost and he is a critical witness in this case. For that reason, I put a stop to it."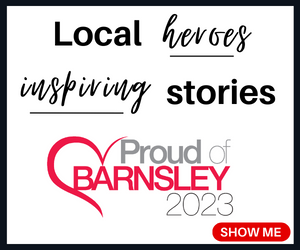 A hearing is due at 10.30am tomorrow to discuss a new date.
The judge added: "We will do some investigation overnight to find out whether we can override legislation in the interest of justice to see if he can travel here.
"We hope to have that answer tomorrow morning. We hope we can start again in the not too distant future. It is perhaps one of the oldest cases we have in this crown court because of the pandemic and travel factors.
"It is an extraordinarily unusual way of doing things and, in my nearly 41 years of law on this country, I have ever been part of a hearing where we have had to have the evidence presented this way."