HEALTH bosses in the town have praised residents after a vaccination spike saw 6,000 people receiving their second dose in a day last weekend.
The surge in demand, on Saturday, means more than half of the town's adults - just over 112,000 - are now fully vaccinated against Covid-19.
More than three-quarters of people in Barnsley have also received their first vaccine injection - with a total of 155,549 and a 76.1 per cent uptake among the adult population.
Julia Burrows, the town's director of public health, told the Chronicle she is 'so pleased' to see the number of people getting their vaccine - and hopes that more will follow suit in the coming weeks.
She said: "I'm so pleased that so many people took the opportunity to go to the drop-in clinic at the weekend to get their vaccines, including those who went for their second dose, which gives people the best protection we saw a huge uptake for this.
"Getting your Covid-19 vaccination as soon as you can should protect you from the virus, and may also protect you family and those you care for.
"The vaccine should also reduce the rates of serious illness and help save lives in our borough.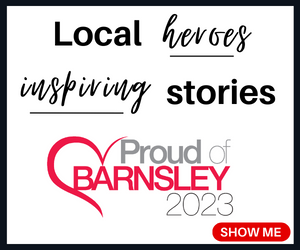 "Thank you for getting your vaccine when invited, and many thanks to all the vaccination staff and volunteers who are working hard to make the programme a success here in Barnsley."
Ms Burrows has also urged those who are now fully vaccinated to continue to follow coronavirus restrictions as the vaccine doesn't fully remove the risk of transmission.
"Please remember - even if you've had both your vaccine doses you still need to follow the same guidance as anyone who hasn't," she added.
"Getting vaccinated makes it far less likely you will become ill as a result of becoming infected and reduces transmission but doesn't remove the risk of transmission completely.
"Every safe behaviour we carry out adds up and plays a vital role in protecting ourselves and our borough."
The town's most recent seven-day case rate per 100,000 residents is 45.8 - a 'fairly good position' to be in according to council bosses.
One person has died in Barnsley so far this month within 28 days of a positive test - bringing the total to 803 and the death rate to 325.3 per 100,000 residents, the second-highest in the UK.
A council spokesperson added: "We are still in a fairly good position in Barnsley.
"Our case rates are below the national average, there are fewer than five people in hospital needing treatment for Covid-19 and the deaths caused by Covid-19 are also very low.
"While this is reassuring, we still know that Covid can pose a real risk to us all.
"Variants of the virus remain a real threat, with some parts of the country having seven-day case rates rise to nearly 500 per 100,000 people.
"The vaccine may provide us with some protection from variants, but can still cause major disruption to our lives with school and workplace closures and higher rates of infection, so the risk of spread from variant that may be more harmful should not be forgotten."