LEADERS in the town have urged the government to end a food poverty crisis affecting thousands of Barnsley families after shock new figures revealed more than 4,000 children were given emergency food packages during last week's half-term school holidays.
The Barnsley Council-run 'Good Food Box' scheme - which includes fresh fruit, vegetables, rice, pasta and a toothbrush and toothpaste - saw large demand again with 4,128 being delivered.
With almost 10,000 kids eligible, 42 per cent were reached as part of the project that aims battle hunger when youngsters are not in school.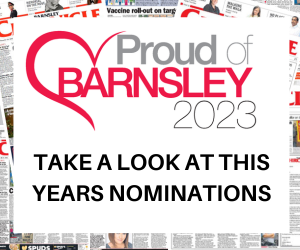 All the boxes were delivered last week by partners Berneslai Homes and Wates, either directly to the homes of the families or to 21 family centres and libraries across the borough for collection.
Barnsley East MP Stephanie Peacock urged the government to step up and provide support amid fears the situation is becoming worse.
She said: "Over this last year we have all seen the headlines around holiday hunger and the fact that too many children are going hungry in the school holidays as families struggle throughout this pandemic after a decade of government cuts.
"In Barnsley East, 25 per cent of zero to 15-year-olds live in poverty. This is a shocking statistic - a quarter of children in our local area are growing up in poverty.
"More than 3,000 children in my constituency are currently eligible for free school meals, rising to 8,000 across the whole borough.
"The Trussell Trust, a food poverty charity, reported that almost one million emergency food parcels were given to children in the last year alone, with a 36 per cent rise on the previous year.
"Here in Barnsley, demand for our local foodbank has trebled.
"The number of children entitled to a box in the Easter holiday was almost 10,000 - of that number 2,228 families applied, and 4,128 boxes were put together for distribution, meaning that the council and volunteers were able to reach 42 per cent of children - no small feat, but that number and the national number is only set to rise further.
"I spoke in Parliament last week on this issue - it is clear that we need a long-term solution as without urgent and direct action this problem is only going to get worse."
A total of 4,865 people were fed by the Barnsley Foodbank Partnership between March 2019 and March 2020 - 3,052 adults and 1,813 children.
But there was an increase of 48.87 per cent between March 2020 and March 2021 as 6,998 people were fed.
Broken down, statistics show 4,269 recipients were adults and 2,729 were children.
Wendy Lowder, executive director for adults and communities, added: "We're really proud that we were able to support children across the borough again this half-term.
"It's really important that children and families are supported to stay healthy, and that those who might need support have access to it."