PARLIAMENTARY boundary changes that will see Barnsley with one less MP have been welcomed for not 'breaking the borough up completely' as first feared.
Under the first stage proposals to level out the numbers of voters in each ward - now opened to an eight-week consultation period - the borough will be covered by Barnsley North and Barnsley South alongside Penistone and Stocksbridge.
The two Barnsley constituencies will succeed what's currently Barnsley Central and Barnsley East, respectively, but with the former's boundaries shifting to include Cudworth and North East wards while relinquishing Kingstone to the new Barnsley South.
The biggest change in the £2.5m review is that the two Dearne wards, North and South, will come under Barnsley South in 2023 if changes are accepted.
Wentworth and Dearne, John Healey MP's ward since 2010, will therefore no longer exist.
Penistone and Stocksbridge will remain much the same, albeit with borders slightly moved to accommodate roughly 400 more voters.
The Boundary Commission for England (BCE) rules dictate that recommended constituencies across the UK, apart from five exceptions, must have an electorate between 69,724 and 77,062.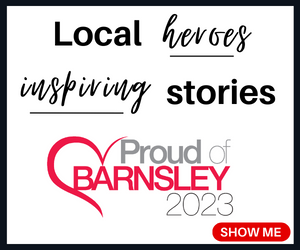 The BCE also said it has aimed to follow local authority boundaries as much as possible with its proposals.
Currently, 22 of Yorkshire and the Humber's 54 constituencies are within the permitted range.
Barnsley Council leader Sir Steve Houghton told the Chronicle the proposals are 'as good as it gets' after initial concerns that the borough could be split between constituencies that also took in parts of Sheffield, Doncaster, Rotherham and Wakefield - without a single presence solely for Barnsley.
"We feared the worst," he added.
"As it is, we've got two seats and a part-seat, which from my perspective is as good as it gets.
"This is a numbers game, and we have increased numbers, so it's worked out for us.
"We'll be sorry to lose John Healey, he's a good MP who's worked hard for the two wards in Barnsley, and always been supportive of Barnsley."
John added: "I remain totally committed to the Wentworth and Dearne constituency and will continue working hard for everyone living here."
Redrawing boundaries has been in the pipeline for several years, during which time plans to reduce numbers of MPs from 650 to 600 have been announced and shelved.
While the number of constituencies is maintained in the new proposals, England will get ten new MPs, increasing from 533 to 543.
There are worries that more prosperous areas in the south of England have gained more seats than those in the north - which could see the Conservatives benefit unduly.
Sir Steve said: "Nationally, there's a view this was always going to advantage the Conservatives by giving them more seats, and that's what it's done.
"We have got some very safe Labour seats, but that vote will now be spread out more.
"There's a worry about the political implications of these changes."
Miriam Cates, MP for Penistone and Stocksbridge, urged people to 'get involved with' the consultation.
"It's important that everyone's vote counts the same wherever they live, and that as MPs we represent roughly the same number of people," she said.
"I'm personally pleased to see the Boundary Commission recognise the close ties between the communities that I have the privilege to represent, and that these links will be maintained after the review."
After initial consultation, a second round of public hearings will take place next year with revised plans published in the Autumn.
Both Barnsley East MP Stephanie Peacock or Barnsley Central MP Dan Jarvis declined to comment, but are broadly supportive of the changes.