NOT content with completing the Trans Pennine Trail across the country in just two days, one committed fundraiser completed the journey of more than 200 miles in under 20 hours.
Gavin Coles is a member of the Little and Large fundraising team who have raised almost £40,000 for Barnsley Hospice over the past three years.
Two weeks ago Gavin, accompanied by five friends, took on the trail's route from Southport to Hornsea in a bid to complete the 217-mile track in just one weekend.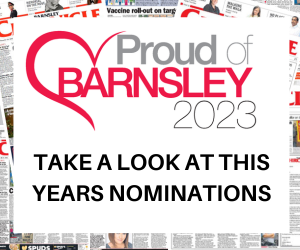 Unsatisfied with that challenge, Gavin decided to complete the trail in just one day afterwards.
His own challenge started on June 19 at 4am when Gavin set off from Southport on his bike after having just two hours' sleep the night before.
"I had it all planned out for the day before the challenge, down to what time I went to bed but with all plans, it didn't quite happen that way," said 43-year-old Gavin, of Darley Avenue, Athersley South.
"Despite that I was determined to do the challenge and I set off with the aim of completing it in less than 24 hours.
"The hardest part for me was when I was going through Barnsley because in my head I was almost home.
"It took me a moment to tell myself that I was only about half way through and that I needed to keep going."
Gavin completed his challenge in 19 hours and 55 minutes and had cycled from 4am to 11.55pm.
"The next day I felt horrible," added Gavin. "I felt like I was hungover, I got up on Sunday, had some food and went to back to bed.
"Even though I felt bad, my daughter convinced me to go on a bike ride that evening - there's no stopping me.
"I just wanted to see if I could do the challenge in one day - and now that I have I am not in a rush to do it again, it was very difficult."
His efforts raised £200 for the hospice.
It seems Gavin won't have to wait long for his next challenge as he is set to complete the Three Peaks Challenge with 12-year-old son, Mason, and Barnsley Hospice fundraising manager Simon Atkinson next month.