A BARNSLEY MP has heaped pressure on the government in a bid to return billions of pounds to local miners' pockets after a long-running dispute over pension payments.
Stephanie Peacock, who represents Barnsley East, has been leading the fight nationally to secure a change from government to 'stop the raid' on miners' pensions.
Despite a cross-party Business, Energy and Industrial Strategy (BEIS) Select Committee inquiry in March - whose members ruled in favour of miners - a stand-off has since ensued and miners say they are yet to receive a penny.
The report heavily criticised the government's claiming of at least £4bn from a pension pot for former miners, many of whom also suffer long-term illness and disabilities after years down the mines.
It confirmed that current arrangements, in place after an 'arbitrary' agreement between the government and pension trustees in 1994, disproportionately benefit the government at the expense of members.
Some, according to the inquiry held on March 23, survive on as little as £18 a week.
Stephanie said: "The theft of mineworkers' pensions has been a national scandal.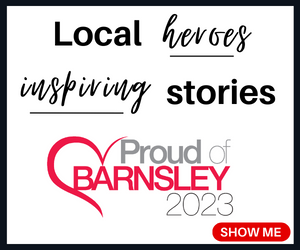 "The Prime Minister has refused to implement the unanimously agreed cross-party recommendations and it is nothing short of disgraceful.
"There can be no more delays - the government must act to right this historic wrong.
"This isn't just about the money, it's about our values and it's about doing right by people who have worked incredibly hard in dangerous conditions."
The Mineworkers' Pension Scheme (MPS) was established as the larger of two schemes for pit workers in 1952.
In 1994, upon the privatisation of British Coal's operations, contributions were closed and the government stepped in as guarantor - in return getting 50 per cent of surpluses, used to improve members' benefits or offer contribution holidays to employers.
Since then, the scheme's strong performance has seen the government pocket £4.4bn - double its initial projections - and anticipate at least a further £1.9bn, despite not contributing financially.
Last weekend the MP welcomed chair of the inquiry, Darren Jones MP, to Barnsley where he spoke to National Union of Mineworkers (NUM) members about the report and their ongoing campaign.
NUM secretary Chris Kitchen said: "The theft of miners' pensions has been a grave injustice.
"They are not the government's funds - they are miners' pension contributions which have been taken from them.
"The current pension average of £84 a week is an insult to those who have worked hard for decades, so the inquiry's conclusion put us one step closer to securing the cash they deserve.
"I am pleased that Labour has committed to righting this historic wrong and giving a real immediate financial uplift to former miners and their families.
"The government must now step up, as Labour's done, and follow through on their promise to end this injustice."