A WORSBROUGH youngster who has been raising money for Yorkshire Cancer Research was left speechless when the captain of his beloved football team made a surprise video call to him.
Alfie Moore, ten, of Worsbrough, decided to auction his Premier League 2021 sticker book to raise money for the charity – but was shocked when Leeds United's captain, Liam Cooper, wanted to thank him for his efforts.
The youngster had won a 'Marching On Cancer Together' flag in a competition ran by the charity and so he decided that he could support Yorkshire Cancer Research by auctioning his sticker album off.
It's not the only reason the charity is close to Alfie's heart though, as two of his grandparents had cancer and his step-grandad was recently diagnosed with prostate cancer and is now recovering after treatment.
His dad, Adam, said: "I completed sticker books as a child and got Alfie into it.
"It was a struggle completing the book during the pandemic, with eBay and Facebook groups the only way to communicate with other collectors and posting stickers being the only way to swap.
"But we managed to complete it, with more than 600 stickers in total.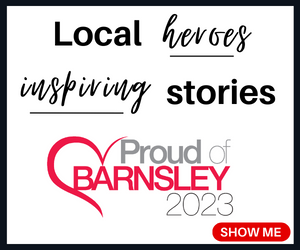 "Alfie has always wanted to do what he can to help others.
"He's very aware of the impact cancer has had on his family and feels strongly about raising funds for research."
Alfie added: "I'm really excited to start my fundraising for Yorkshire Cancer Research and I'm very grateful for the support from Leeds United.
"I know how important it is to be kind and support the charity so they can help people.
"I was really shocked when Cooper joined the video call.
"It's something I will never forget."
Ward Green Primary School, where Alfie attends, also held a fundrasing day for the youngster – and almost £300 was raised.
To bid on the album, which is now signed by the Scotland international, go here.
You can also donate to a JustGiving page.