DEARNE actor Dean Sills has - off the back of an award-winning wildlife documentary filmed in his back garden - garnered some praise for his day job.
Dean, of Ringway in Bolton-upon-Dearne, filmed documentary A Winter's Tale alongside daughter Rebecca and saw it claim 13 awards at festivals around the globe.
It was the second film the pair made, after lockdown inspired them to film the wildlife in their garden for The Wild Garden.
And Dean has now won two awards for his leading role in indie film Tears in the Dust, released in 2017 and filmed in Bolton, which features him as a successful software salesman whose life is turned around in the course of a single day.
One is from the Los Angeles Motion Picture Festival and one at the World Film Carnival in Singapore.
Dean also entered his cult sitcom Up North into an Indian festival where it won 'best screenplay'.
The multi-talented Dean, whose hand-drawn cartoon on Elvis Presley has also bagged three prizes, said: "We never bothered with film festivals before the lockdowns but they do help get your name out there as an actor and filmmaker and help with funding and so on.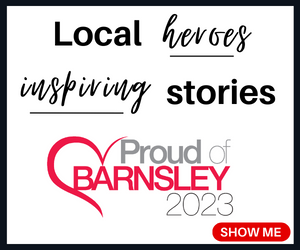 "Along with the wildlife films with my daughter the lockdowns helps to find new ways to be creative."