MORE than 40,000 employees in Barnsley have been put on furlough leave since the start of the pandemic, the Chronicle can reveal.
The latest statistics from the Coronavirus Job Retention Scheme (CJRS), which cover the period from last March up to June 14 this year, show 40,300 claims have been made up to last month.
These may include multiple employments for the same person.
Provisional figures - due to employers potentially making late or amended claims - show there were 6,500 employments covered by the CJRS as of May 31.
This is six per cent of the total 103,500 eligible cases, which has fallen since the end of last year.
Employers in Barnsley took up the furlough scheme in roughly ten per cent of eligible cases across November and December, after the percentage of claims dropped to six per cent in October.
As of November 30 there were 109,700 employees eligible for furlough and 11,000 furlough claims made although researchers note the data has been rounded to the nearest 100.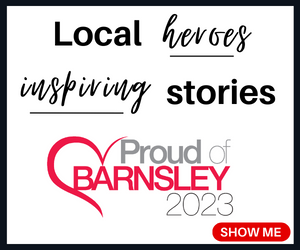 The following month's figures show there were 500 less employees on furlough.
The government announced the scheme last March, providing employers with up to 80 per cent of employees' wages capped at £2,500 per month.
At the end of July, 14 per cent of eligible employees in Barnsley were put on furlough leave, which decreased to nine per cent and then seven per cent in the months following.
In August, support changed so employers paid pension and national insurance contributions for those staff members on furlough leave which they could previously also claim.
Three months later, the scheme was adjusted to cover 80 per cent of wages, which fell to 70 per cent this month and will drop to 60 per cent next month.
Council leaders have expressed concerns that those with the lowest incomes will be 'disproportionately affected' by the end of the furlough scheme in September.
A scheme costing £1.2m designed to fill gaps in the Barnsley skills market was agreed to be rolled out by cabinet members earlier this year in a bid to preempt the impact.
The European Social Fund (ESF) ADVANCE project, first piloted in Doncaster, will fund additional careers and advice for those seeking work and people looking to change or progress their careers.
While forecasts indicate employment should return to pre-Covid levels by next year, according to a cabinet report, it's been warned the economic recovery will see a resurgence in more insecure, low-paid jobs - similar to what happened after the 2009 recession.
Those already in low-paid positions could therefore be forced to look elsewhere for work.
The majority of the 6,500 employees on furlough at the end of May - 1,410 - were in accommodation and food services, with manufacturing, wholesale and retail also a large part.
Coun Chris Lamb said: "Despite some of the economic forecasts we've been seeing recently, as soon as we see the end to the furlough scheme we are going to see some of the people on the lowest incomes impacted negatively.
"Any scheme such as this to help people get back into the labour market, improve their prospects of work and indeed improve their prospects of better work helps enormously."