A DRESS designed by a Barnsley woman was worn by music sensation Ellie Goulding at the Cartier Queen's Polo Cup final last month.
Olivia Creighton, 24, of Worsbrough Common, had originally designed the dress as part of her graduate portfolio - and she admits she never expected it to be on the shoulders of the pop star.
She told the Chronicle: "I got an email while I was on holiday with my friends in Cornwall asking if I could send the dress over to a stylist because he was getting together some looks for Ellie to try.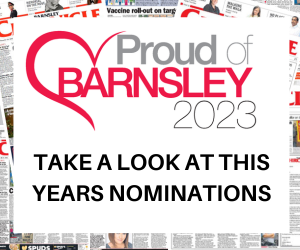 "Someone sent it over for me because I wasn't home and from there I didn't think much of it because I thought she'd have lots of options from high-end designers and mine wouldn't be picked.
"I checked on her Instagram on the day and I saw she was wearing it and I was really overwhelmed - it's a dream come true."
It's been a whirlwind of a month for the former Sheffield Hallam University student as she also picked up the award for the best digital portfolio at Graduate Fashion Week, held in London.