LEADERS in Barnsley joined their northern counterparts to launch a fresh campaign to force the government's hand into 'levelling up' the north amid claims of 'deep-seated inequality' impacting the borough's communities.
A report - dubbed Plan for the North - has been backed by more than 40 council leaders and mayors and sets out the scale of the challenge required to deliver on the government's commitment to boost deprived communities.
Dan Jarvis, South Yorkshire Mayor and Barnsley Central MP, attended Wednesday's launch.
He told the Chronicle: "If you live in Barnsley, you're much more likely to be hungrier, poorer and sicker than someone living in Belgravia.
"Our communities have suffered years of neglect and austerity.
"We hear a lot from this government about 'levelling up', but so far, it's more slogan than substance they can't even define what they are trying to achieve.
"This deep-seated inequality is a moral disgrace, and it's holding the whole of our country back.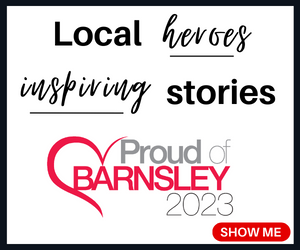 "The question of how we tackle this inequality - and unlock the north's enormous economic and social potential - sits right at the heart of the debate around what levelling up should look like in practice.
"Our northern communities need a coherent plan, the investment to underpin it and the local leadership to make it work on the ground.
"The Plan for the North is a step towards realising that ambition."
Criticism has been levelled at the government's 'broken promises' after the town was put at the back of the queue for economic support earlier this year.
Chancellor Rishi Sunak ranked areas in order of those that need the most support to level up the economy and recover from the pandemic, putting his affluent Richmond seat at the front.
Barnsley was pushed into the 'category two' bracket - despite it being one of the hardest-hit local authorities in a decade of funding cuts from central government.
Leader of Barnsley Council, Sir Steve Houghton, added: "I am pleased that levelling up of the north is on the agenda, but this process needs to start now.
"This plan starts a much-needed conversation that makes sure we give people living and working in places across the north, like Barnsley, Blackburn and Bedlington, the best future possible.
"The north needs a 20-year strategy that sets out the short, medium and long-term actions.
"Over that period, we must have a consistent policy and investment plans that fund public services adequately and recognise the deprivation that has occurred in areas like Barnsley through lack of proper investment from the government.
"With the right long-term investment, devolution of budgets and decision-making, we can drive forward prosperity and infrastructure, creating a positive impact for our residents."