BARNSLEY firefighters have responded to less deliberate fires so far this summer than in recent years, according to figures released last week.
South Yorkshire Fire and Rescue (SYFR) bosses revealed crews attended 234 deliberate fire incidents across May, June and July - an 18 per cent reduction compared to the 285 recorded during last year's three-month period.
Rates reached 520 in 2018 before dropping to 264 a year later, and Barnsley officers are confident this summer could be the least-hit year in recent record.
However, with several weeks left of the school holidays - a period which often sees an increase in fire service call-outs - officers are still calling on the public to be vigilant.
In particular, SYFR is urging people to report anything they know about deliberate fire-setting via their FireStoppers service, which was launched earlier this year.
"This may come as a surprise to some, but deliberate fires are among the most common types of incident that our firefighters attend, yet they are often entirely needless," said Matt Gillatt, deputy head of the joint police and fire community safety team in Barnsley.
"We put lots of effort in to trying to stamp out arson attacks and it is great to see that what we are doing - a combination of our new FireStoppers service and work from our community safety staff and operational crews - is having the desired effect in reducing incident numbers.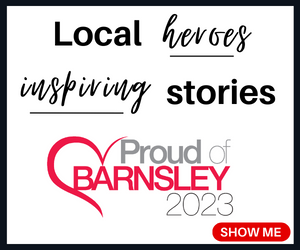 "However, there is always more work to do, and one deliberate fire is one too many.
"The summer is not over yet and this can be a really busy time for us, especially when the weather hots up."
In the entirety of 2020, South Yorkshire figures show that Doncaster was the worst-hit area with 1,116 deliberate blazes, followed by Rotherham with 1,053, Barnsley with 989 and Sheffield with 787, totalling 3,945 in the county.
Matt added: "We've made great strides in terms of reducing house fires over the last ten years, but nearly 1,000 deliberate fires in one year is 1,000 too many.
"We want to show people we are taking this issue seriously and we also felt we needed to provide people a safe, anonymous route to report details of arson attacks to us.
"Deliberate fire-setting not only endangers life and wastes our time, it can also massively destroy local parks, facilities and landscapes, so I would really encourage people to keep using our FireStoppers service to help us help you."
* You can report information about deliberate fire-setting to FireStoppers, totally anonymously, by calling 0800 169 5558 or visiting firestoppersreport.co.uk.