BARNSLEY'S only Conservative MP has backed summer programmes which provide food for disadvantaged kids and stated claims her party don't 'care about children living in poverty' couldn't be 'further from the truth'.
Miriam Cates, MP for Penistone and Stocksbridge, and her party came under scrutiny from Labour MPs after they voted against the continuation of the supermarket vouchers food scheme.
But the vouchers were only ever a 'temporary solution' according to Miriam, who said that the new programmes that are in place now offer better support.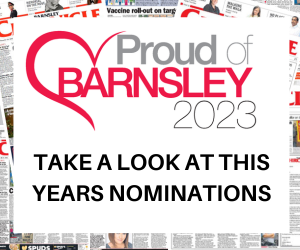 One of the schemes is the introduction of the HAF food programme, which provides free healthy food and physical activities for eligible children with funding for at least four hours a day, four days a week supported by £220m in government funding.
They've also commissioned a new strategy for tackling food poverty to ensure no-one faces food poverty.
"It's important to recognise that a supermarket voucher can never be a substitute for a nutritious meal provided in an educational setting, and that the voucher scheme was therefore, quite rightly, only ever a temporary solution," she added.
"However, the pandemic drew greater attention to the need for more and better support for those who struggle to feed their children during the school holidays and so I welcome the government initiatives that have since been rolled out.
"Unfortunately, the official opposition saw the ending of the supermarket voucher scheme as a political opportunity, and brought a debate to Parliament, three days before October half-term 2020.
"While this debate had no practical significance it was merely a parliamentary discussion, with no power to make law or change policy the Labour party and its supporters used the debate to allege that the government and Conservative MPs had voted to end free school meals and, by inference, that we didn't care about children living in poverty.
"Nothing could be further from the truth, and there has never been any suggestion that this government or any other will end the free school meals programme."
Miriam has spoken with the HAF programme's organisers in Barnsley, and she says she will be urging on the government to build on the success that the scheme has seen.
More children than ever now have access to the support of free school meals across the borough - but she said that the scheme is more than just about food, it's about offering children 'vital educational opportunities'.
"A Conservative approach to tackling poverty doesn't just look to provide money to those who need it, though of course this is important, but also to provide opportunity," she added
"It's not just food that can be in short supply over the holidays for children in low-income families, it's also access to vital educational opportunities like swimming, music lessons, outdoor activities and cultural experiences that wealthier children take for granted.
"These experiences are just as foundational for future success as formal education, and it is the lack of these activities that has been shown to be responsible for poorer children losing educational progress during the long summer holidays.
"That's why I so strongly support the HAF programme, which offers not only a good meal but also a wide range of enriching activities to children and young people who are eligible for free school meals.
"It was great to speak to the programme's organisers in both Sheffield and Barnsley, who have done an incredible job in setting up so many wonderful clubs and activities, and contacting every eligible family in our area to tell them what's on offer."