A DEVOTED dad has vowed to keep his son's memory alive by launching a fundraiser to thank the two hospitals involved in his care.
James Noble's effort has already seen more than £20,000 raised for Sheffield Children's Hospital and the neonatal unit at Barnsley Hospital.
It was sparked by the care received by his son Harry, who was born in January 2020 but, despite the best efforts of both hospitals, died aged just six months.
James said: "The staff at both hospitals were both absolutely superb in what was a very difficult time.
"A few months later, around Christmas, I just felt I needed a positive goal to focus on.
"I've always played and loved sport, so I had the idea to organise something through the friends and connections I've made in that area.
"I just buried myself in my own little world and started reaching out to the local community, I've been overwhelmed by their generosity."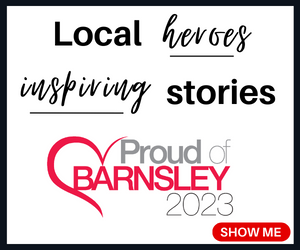 James set himself a target of raising £50,000, to be split evenly between both South Yorkshire hospitals, and has already hit the £35,000 mark.
The fundraising effort has already seen a family rugby day at Underbank Rugby Club as well as two cricket days held at the Scholes Cricket Club, near Holmfirth, where he is originally from, over the August bank holiday weekend where James plays.
James added: "It was only when I got in touch with the charities and told them about our fundraising that it struck me how much we'd achieved already.
"The response we have had has been outstanding and if just one child or family can be spared what we went through, it will make everyone's effort worthwhile."
Jane Mills, from the Barnsley Hospital Charity, praised James' efforts.
"It has been a real pleasure to get to know James and learn all about his heart-warming fundraising in loving memory of Harry.
"It is such a privilege to see the passion in James and his family and friends as they strive to fundraising by holding a series of amazing events."