PROTESTS will be held at a 'dangerous' crossroads next week in order to push highways bosses to implement urgent safety measures - after a man was left with life-changing injuries following the latest in a string of crashes.
The motorist was involved in a two-vehicle collision at the crossroads at Hazelhead, on the A616 Whams Road between Penistone and Holmfirth, on Monday morning.
Whams Road, Bents Road and Brookhill Way were all closed while the cars were recovered.
Despite campaigners' long-running calls for a speed limit reduction on the road which has been blighted by crashes in recent years - including the deaths of father and son Christopher and Mackenzie Mellor in 2019 - so far their calls have not been answered.
Concerned residents will meet at the crossroads at midday on Wednesday to lobby highways bosses, before a public meeting is held on October 20.
The Chronicle can confirm that Barnsley Council officers and South Yorkshire Police have been invited to attend, following pressure from ward councillors including David Greenhough and Hannah Kitching, who represent Penistone West.
Town councillor David Wood said: "This has been a long-running issue and the most recent crash prompted people to act, so we will be holding a protest at the crossroads, a week before the public meeting.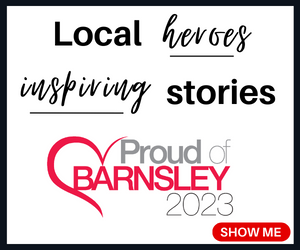 "Everyone's aware of its problems and something has to be done to increase safety.
"We hope those who can implement changes will attend and listen to our views, so we're encouraging as many people as possible to air their concerns at the meeting."
Coun Kitching, whose ward the road is in, called on the police and council to work together to bring in a speed limit reduction on Whams Road.
"There's been fatalities on Whams Road before and nothing has been done," she told the Chronicle.
"It's a 60mph limit and that's too much - logic suggests anyone involved in a crash has a better chance of surviving if it happens at 30 or 40mph, not 60 or 70mph.
"The council is keen to tell us about its so-called 'worst-first' list, which is apparently where investment goes on a prioritised basis where there's been a history of collisions, but Whams Road is yet to receive anything and it's had a series of crashes.
"People have died, and nothing has been done as yet and it's time for a serious response from both the police and the council.
"The issues the road has is a constant source of complaints from those who use it and those who live nearby."
Police confirmed they are appealing for witnesses to Monday's crash, which happened just after 9am.
A spokesman for South Yorkshire Police said: "Police received reports of a collision on Whams Road, Hazlehead.
"It was reported two vehicles had been involved.
"One man was cut out of one of the vehicles by the fire service and taken to hospital with potentially life-changing injuries.
"A woman from the other vehicle was also taken to hospital.
"Each neighbourhood team now has a roads policing group officer as a single point of contact to enhance local problem-solving for local road safety priorities.
"The emphasis is on education, promoting road safety and changing attitudes to speeding for drivers as opposed to enforcement, where appropriate."