WORK to prevent future disastrous flooding - such as that seen two years ago - has so far missed out the 'first defence', claims a councillor in one of the worst-hit areas.
Darfield Coun Pauline Markham, also a member of the Low Valley Flood Group, said at Tuesday's meeting of Barnsley's overview and scrutiny committee that councillors 'past and present' have fought for gully drains in Low Valley - the site of catastrophic floods in November 2019 and the following February - to be consistently cleared.
Flooding from October 2019 to February 2020 has been deemed to be the wettest five-month period around the River Dearne and River Don since 1891, with Bulling Dike meeting the Dearne and also close to the River Dove - which overtopped its banks in 2019.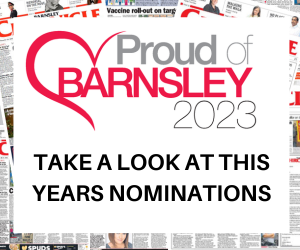 A report discussed at the meeting said a 'significant number' of Barnsley's 50,000 gullies had been repaired as part of a £1m investment into highway maintenance. But Coun Markham questioned this, saying gullies - the council's responsibility - in her ward were not consistently cleared.
"Half of the gullies in Darfield have got vegetation growing up them," she said.
"The residents at Low Valley are absolutely fed up of excuses, they're worried for their homes every time it rains.
"It's absolutely ridiculous, and it's not just around Darfield, it's around Barnsley I presume.
"Surely, the first defence is that the gullies are working properly, and they're not.
"When they do send people out, they do not get out and they do not clear them, and that is the absolute truth."
Highways head Matt Bell said: "The cycle times of some of the inspections are not what we'd like to be able to deliver, but we're stuck with the resources we've got. If we need to do a targeted review of Low Valley, we can certainly look at that."
Barnsley's flood recovery has centred on three problem areas, Low Valley, Lundwood and Worsbrough Reservoir, with £1m allocated to Lundwood and £6m to its culvert replacement programme.
The culvert programme is a four-year scheme of works, with £250,000 initially secured for the current year.
Bulling Dike, bosses confirmed, is the responsibility of the local internal drainage board - but Coun Markham and her ward colleagues said the local authority needs to put pressure on to make sure vital dredging work started last year is completed.
"It's a big part of what the flood group want doing," she added. "Although there's been work done, there's a hell of a lot of work to be done."
With regards Lundwood, the council has installed flood vents, door guards and waste pipe locks at Lang Avenue and business cases have been submitted to the council's capital oversight board.
It's also been allocated £150,000 from the Sheffield City Region and is part of a bid for Environment Agency grant funding. Current work will be assessed over the winter, with a plan in place to look at further solutions.
"That could be deepening where the wet woodland is, there's also a bund that runs around the properties - we can look at the height and defensive properties that produces - and we've also looked at additional surface water drainage assets," said Matt.
"We know far more now than we did 12 months ago.
"If we did need civils then some of the major stuff could take another nine to 12 months depending on what the level of investment is and whether we need to attract any more money.
"Some of the events that we've experienced have been one in 100-year events, and they're becoming more and more frequent.
"The engineering solutions we look at and the money we've got does offer better protection, it absolutely does, but whether it's going to be enough to stop a one in 150-year, or 200-year, flood is yet to be seen."