BARNSLEY Council's chief executive returned to work for the first time last week since her breast cancer diagnosis earlier this year.
Sarah Norman has been in the post since 2019 and as she caught the condition early she was able to only be away from work for a month whilst she underwent her radiotherapy treatment.
The council's executive director for core services, Shokat Lal, stood in for Sarah in August but she says she's looking forward to getting 'stuck in' with her work.
She told the Chronicle: "I'm so pleased to be back at Barnsley Council following my treatment for breast cancer.
"A lot of people have been in touch with me to see how I'm doing.
"My treatment has gone well, and I will be taking it steady over the first couple of weeks as I am still feeling the effects of my radiotherapy.
"I would like to thank everyone for their kind messages of support.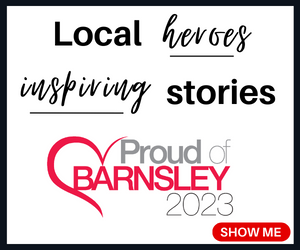 "I'm truly grateful for all of the amazing staff at Barnsley Hospital and Weston Park Cancer Centre who have taken good care of me.
"I'm keen to get stuck back in and progress with our Barnsley 2030 ambitions and our work within the council to deliver the council's plan to make Barnsley the place of possibilities."
Sarah is encouraging women across the borough to regularly check their breasts so they can get any changes checked as soon as possible.
She said that catching the lump as early as possible was 'key'.
The country's main target for early diagnosis referrals is that 85 per cent of people within 62 days of referral from a GP practice will have a treatment date, but in Barnsley performance stood at 78.8 per cent as of April.
The soaring backlog of cancer screening appointments will now hopefully be eased thanks to the opening of a new diagnostic centre in the town's Glass Works, following confirmation of £3m of capital funding.
South Yorkshire and Bassetlaw Integrated Care System secured the funding for the new centres, and it's hoped this will enable people to take tests faster, receive a diagnosis earlier and get onto their treatment journeys sooner.
It's part of a national programme to help the NHS further accelerate diagnostic activity in a bid to recover from the Covid-19 pandemic at a much faster pace.
The Glass Works site will be one of 40 new centres created from a £350m national pot and the new 'one-stop-shops' will provide a combined total of 2.8 million scans in their first full year of operation.
"I'm encouraging every woman to regularly check their breasts and get to know how they normally look and feel, so they can spot anything unusual," she added.
"The key is catching it as early as possible, and I found some comfort that I acted on it straight away when I spotted the lump.
"It would have been so easy to convince myself that it wasn't really anything and not gone to my GP.
"If you notice anything unusual, please get it checked by your GP.
"For more information and support, you can visit Cancer Research's breast cancer website."