THE executive estate market shows no sign of slowing down - having been dominated by German marques for years - so manufacturers simply must be on the top of their game if they dare go toe-to-toe with Audi, BMW and Mercedes.
So it's a relief that Jaguar's XF Sportbrake, which has been around for more than a decade now, is better than ever in 2021 guise and has become a genuine alternative to the usual go-to options of an A6, 5 Series or E-Class.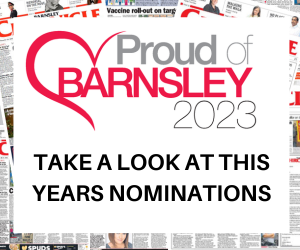 This P250 version - which costs £45,000, has a 150mph top speed and completes the sprint to 60mph in a very respectable 6.7 seconds - is more handsome than ever thanks to a recent facelift, and is set to be one of Jaguar's last petrol-powered versions but its bold new all-electric future which will take hold in just a few years' time.
From the front there's the deep Jaguar grille, beautiful headlights and although it's a big car, the Sportbrake, its swooping lines look fantastic.
Open the door and the XF really does look like a new car inside - the dashboard and the infotainment screen have been completely redesigned, along with the steering wheel and centre console, far improving what came before. The seating position - helpfully - is also excellent, leaving long-distance jaunt to be completed with ease, in comfort.
I'd normally prefer a diesel in a big estate, but the P250 is a great alternative as it's cleaner, potent and efficient enough to not require regular fuel stop-offs. It's coupled to a brilliant automatic gearbox, too, which shifts beautifully, and a suspension which is supreme.
Key to the Sportbrake's greatness is now its interior, though. Everything feels quality but it needs to be when it's going up against Audi and Mercedes - BMW interiors have never particularly done it for me…
So, given the XF's marked improvements, would I have one instead of its German rivals? Yes, I would - you always want to see Jag doing well and they most certainly are. The XF is the culmination of a revitalised marque and it's brilliant to see.