A SCHOOL with a tumultuous history - leading to significant transformation and a name change - is celebrating its best Ofsted result in more than a decade.
Oakwell Rise Primary Academy, which opened in February 2017 on the site of the former Doncaster Road Primary School, has been hailed by the education watchdog for being 'transformed' since it was given academy status.
The predecessor school was nominated for a Proud of Barnsley award in 2014 having turned its fortunes around from slipping into special measures two years prior - but later fell back into Ofsted's lowest category, before it joined the Wellspring Academy Trust.
Shortly after, leaders made significant progress that saw the percentage of students reaching the national benchmark standard triple - in spite of a shaky start to its first year which saw classrooms flooded and kids sent to temporary settings.
Headteacher Jessica Jenkins was brought in as one of two joint leaders in 2015 - with the Ofsted report a year later recognising a 'drive for improvement' that staff had begun to buy into, while still giving an 'inadequate' rating.
The new report continues the school's upward trajectory.
Inspectors Hazel Henson and Stephanie Innes-Taylor said pupils and staff feel valued and supported in a setting where 'everyone is welcome'.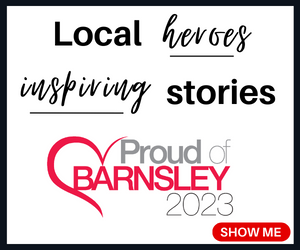 "Parents are proud that their children attend Oakwell Rise Primary Academy," said the report.
"Pupils, parents and staff say that the school has been transformed."
It adds leaders are still in the process of developing the curriculum, and ensuring subject leaders can properly check its effectiveness.
Jessica said: "Leading a school through a pandemic has been a challenge for the profession, but for our school to be recognised at this point after so much turbulence, is truly phenomenal.
"The changes in the school over time symbolise our unrelenting focus on ensuring the children of Oakwell Rise have the very best education and school experience."