A BEREAVED mum has paid tribute to her son who 'left behind a legacy of kindness and laughter' by garnering support for the charity who helped him.
Sharon Rousso lost her 18-year-old son Saki in January 2019 after he had suffered with chronic lung disease, multiple complex heart diseases and a number of other serious health issues over the course of his short life.
Saki received care and support from Bluebell Wood Children's Hospice in his final years, and mum Sharon is appealing for donations to the hospice's Christmas appeal, 'Twinkle, Twinkle'.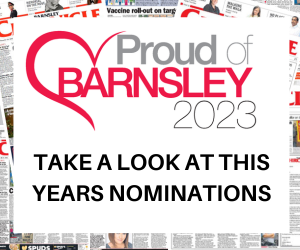 Sharon, of New Hill in Smithies, will be donating to the appeal and dedicating a decorative star in Saki's name to raise 'much-needed funds' for the charity - which offers palliative care and support to families who have a child or young person with a shortened life expectancy and complex medical needs.
Donations to the appeal will be used to ensure the support and care given by the charity - who Sharon says 'picked her up and put her back together again' after her son's death - can continue.
"Saki always had a smile on his face and always gave a thumbs up," said Sharon.
"Even when he was poorly, he tried to see the lighter side of things.
"Despite having so many of his own problems, he always wanted to help other people."
Despite of his lifelong health challenges, Saki 'defied the odds' by learning to ride a bike and do 'many things doctors said he would never be able to do.
"Bluebell Wood was our safe place - our happy place.
"It was somewhere to go where Saki wouldn't be looked at any differently.
"It's such a warm friendly atmosphere, and the staff will do anything for you.
"We met so many incredible people, and we've come away with some amazing friends."
As well as playing such an important part in Saki's life, Bluebell Wood acted as a 'lifeline' for Sharon who struggled with her mental health after the loss of her son.
"I didn't grieve properly to start with - I struggled on for months, but then I literally broke.
"Bluebell Wood's counsellor picked me up and put me back together again.
"Without her, there's a massive possibility I wouldn't have been here today."
Samantha Wood, head of fundraising at Bluebell Wood, added: "Our Twinkle, Twinkle appeal is the perfect way to remember a loved one, or let the special people in our lives know they're never far from our thoughts.
"As Sharon so bravely and eloquently puts it, supporting our Christmas appeal also means we can be a real lifeline for the local families who need us.
"Saki was an inspirational young man who brought so much happiness to those who had the privilege of knowing him, and with kindness and generosity we can spread lots of joy this festive season with families who sadly don't know how many more Christmases they will have together.
"In what has been difficult year for charity fundraising, every dedication to our appeal means we can be there for Sharon and families like hers long into the future."