A HISTORIAN who returned to her Barnsley roots upon her retirement - spurred on by a desire to research her own family history - has produced a book on the precursor to England's worst mining disaster.
Jane Ainsworth, originally from Hoyland and with mining in her blood from two great-grandparents, was given the task of transcribing a ledger for the minutes of the Colliers' Relief Fund following the Oaks Colliery explosion in 1847 by Barnsley Archives four years ago.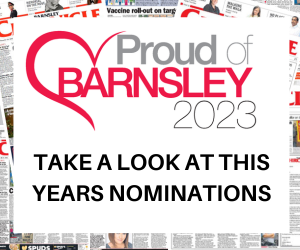 That task sparked Jane's curiosity as she researched more of the lives of the 73 people killed, and three injured, in the disaster at the colliery known as Ardsley Main at the time.
The book - delayed due to her ongoing work to restore the Barnsley Pals colours and made more difficult in lockdown - was also inspired by 150th anniversary commemorations of the 1866 Oaks Colliery explosion, which killed 361 miners and rescue workers.
Jane's first task was establishing a full list of the lives claimed in the overlooked earlier disaster, with names and ages often differing across sources.
Other sources, such as the Barnsley Chronicle, South Yorkshire Miners' Association, and General Registry Office not in existence at the time of the explosion.
The 1851 census for Barnsley was also water-damaged and many entries are not readable, while the census ten years earlier - the only one to include victims' names - has discrepancies in names, ages, occupations and birthplaces.
It may seem an insurmountable task but the book, 'Victims of the Oaks Colliery Disaster 1847', pays tribute to each person affected by the disaster and fleshes out their stories for a new generation of readers.
"What's interesting to me is people's stories," said Jane, 64, of Victoria Road, Barnsley.
"Some died and just left behind a name - that's all - and in trying to find out about them I'm hopefully giving them a life back.
"Every story is different, although they're all sad stories unfortunately.
"Everyone leaves behind people they love - a lot were children, as they were back then, and one family lost a father and three children.
"I did manage to make contact with a relation of two people, but there must be lots more out there."
Copies of the book can be purchased directly from the Barnsley based publisher Pen & Sword Books, click here.