A FUNDRAISER has been created to help a young dancer fulfil her dreams after a nasty back injury left her unable to do what she loves.
Jessica Meegan, 23, has danced since she was two years old and had set her sights on performing in London's West End.
After graduating from Bird College in London, Jessica landed her dream role as Bex in hit musical Everybody's Talking About Jamie, and began touring the country with the show.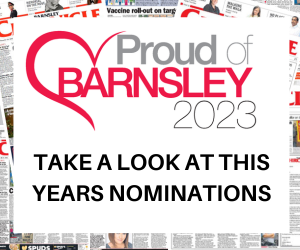 Despite the show going on a hiatus as a result of the coronavirus pandemic, Jessica remained busy throughout lockdown and took to dance teaching - but her dreams of going back on tour with the musical were dashed when she injured her back.
Tests revealed that Jessica had a prolapsed disc, which was compressing a nerve which extended into her leg.
"We were told that the injury would heal by itself in six to eight weeks," said mum Samantha, 43, from Lundwood.
"However, eight weeks went by and there was no change, and then another eight weeks and still nothing.
"She went in for an MRI last week and it showed that the prolapsed disk was still as bad as the day she did it so the doctor has referred her for surgery which we are hoping will correct the issue.
"The only issue is that we will have to go private for the surgery as the wait for the NHS procedure could take up to a year - and the procedure itself costs £8,000."
Samantha created a Go Fund Me page in a bid to raise cash for her daughter's surgery - something she hopes will give Jessica back her livelihood.
"The show has been absolutely great with her," added Samantha. "They took her back on tour but when it was clear that her back wasn't getting any better, they had to send her home.
"She has worked so hard to get to where she is, but she hasn't let the injury stop her.
"Doctors aren't really clear on how long it will take her to bounce back following the operation as she is naturally very active but I am hoping that the operation will see her back doing what she loves.
"I may be biased because she is my daughter, but I have never seen anyone so dedicated to what they do compared to Jessica.
"She eat, sleeps, and breathes performing and I believe this is what she was born to do."