A TAKEAWAY lover who took to the recording studio to create a takeaway-themed Christmas song hopes to raise awareness of local charities in the process.
Danny Mallin, 42, runs the YouTube channel - Rate My Takeaway - which sees him travel across the country in search of the best takeaway.
But now he has turned his attention to the music industry as he aims to take on the Christmas number one spot with his festive single called Santa's Takeaway.
The idea for the single came about following the loss of Danny's partner, Carrie Taylor, in February this year.
Carrie was just 40 when she died unexpectedly from a heart attack.
"It was really shocking because she was fit and healthy and looked after herself," said Danny, from Darfield.
"Her death shocked everyone and I am now a single parent to three children who miss their mum a lot.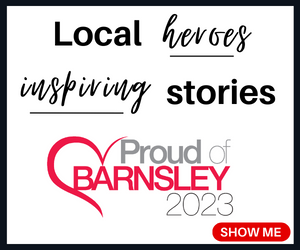 "When I came up with the idea for the single, I knew I wanted all the money to go towards charities and I have chosen Mind and the Trussell Trust."
Danny revealed the song - which is centred around what Father Christmas would order from a takeaway - took just three hours to write.
He hopes it will become a favourite this year due to the song's 'fun' nature.
"It's a bit of a daft song," he added. "I try not to take myself too seriously and I didn't want the single to be too serious either.
"I wanted it to be something that people can dance to and that puts a smile on people's faces."
Since being released last Friday, the song has been streamed more than 19,000 times on Spotify.
Santa's Takeaway is available on iTunes, Spotify and Amazon Music.