A DECISION whether to extend an order that prohibits antisocial behaviour such as aggressive begging - stretching across Barnsley town centre - has been opened to public scrutiny.
The public space protection order initially covered the town centre and some residential streets, but was later scaled back to just the town centre, and has been in place since 2016.
It was introduced with 'overwhelming support' after a spate of issues, and gives police and council officials powers to deal with low-level antisocial behaviour (ASB) that's deemed detrimental to quality of life - typically through warnings and dispersal orders.
Known offenders have also been issued with court orders to stop them going into the town centre, with prosecution a possibility.
The PSPO is due to expire in March.
Superintendent for Barnsley, Paul Ferguson, called the PSPO a 'real benefit' to the town.
"It enables the local authority and the police to jointly use the powers available under the order whenever the behaviour of a few people detract from the positive experience of many when they come into the town centre," he said.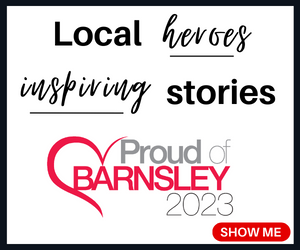 "Barnsley town centre is a great place to shop, socialise and visit.
"The PSPO helps us to support the town's businesses and its visitors.
"The order gives us a toolbox of extra options which help us to tackle problems in the area.
"Without our PSPO, we would have less means to address the offending behaviours of the minority."
Cabinet members at last Wednesday's meeting were told there have been 245 incidents of antisocial behaviour in the town centre in the current financial year, which started in April the target being 243.
There has been a 'noticeable reduction' in begging and vagrancy, according to cabinet spokesperson for adults and communities Jenny Platts.
Across Barnsley, there were 1,175 incidents recorded in the second quarter of the year - from July to September - a reduction of 272 on quarter one's figures and the lowest in South Yorkshire.
In an effort to replicate plummeting levels of ASB in the town centre - and in response to communities' concerns - new enforcement officers are being sent into neighbourhoods to work alongside police.
Eight council wardens are now also in place across the borough - in Goldthorpe, Kendray, Royston, Cudworth, Penistone and Hoyland - and have enforcement powers on littering, fly-tipping and PSPOs.
Their role is to help deter low-level criminality, environmental offences and antisocial behaviour.
Another PSPO relating to dog control was approved in February and sees dog owners across the borough responsible for keeping the dog on a lead when asked, picking up faeces and staying away from children's play areas.
A survey, open until December 19, asks residents for their views on what could be covered by the refreshed order - including begging, vehicle nuisance, pollution, drug use or loitering in groups - and their current experience of such issues.
To have your say, visit surveys.barnsley.gov.uk/s/QO8185.