CAMPAIGNERS from Kingstone are calling for a new approach to tackling fly-tipping and litter blighting their area after figures revealed it is the worst-hit ward in Barnsley.
In figures obtained from the council by St John's Road resident Stephen Bullcock, the Kingstone ward was shown to be the site of almost 20 per cent of all reported fly-tipping incidents in Barnsley from 2019 to August last year.
In 2020/21 there were 1,062 incidents reported in Kingstone, compared with the second-highest ward, Central, with 662.
Stephen has been campaigning to tackle the ongoing issues for months, but believes council officers are approaching the issue reactively rather than proactively, further increasing clear-up costs.
In 2020 the cost of removing fly-tipping waste was £192,542, and in 2021 by August it had amounted to £114,387.
"The council shouldn't be waiting for me and other residents to be reporting these things - they should be tackling the problem proactively," said Stephen.
"It's either an educational problem or it's just the fact that the residents who are littering and fly-tipping don't care.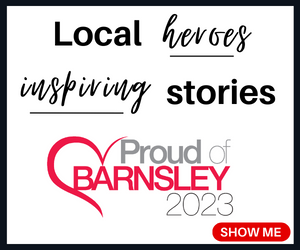 "If the situation is being monitored then it should never get to this point - there is no way members of the council or wardens would walk past what I see everyday and not notice it.
"I'm struggling to see the deterrent for people who do tip waste and just because it's being cleared, it will always happen again if there's no ongoing deterrent - it just always looks so unsightly.
"Sadly the unacceptable has become the acceptable."
Resident Liam Hardcastle has also been campaigning with Stephen for the litter issues to be tackled differently.
"I'm not shocked to see that Kingstone is top of the league for the wrong reasons," he added.
"I'm shocked that residents are having to hold councillors and members of the cabinet's feet to the fire to get some sort of action.
"We have three Labour councillors in the Kingstone ward and some have been elected on the back of tackling the fly-tipping and litter issue, and up to now have been absent on that pledge.
"I'd like to see the council take steps to involve residents and look at setting up a committee to tackle residential fly-tipping and litter."
Coun Chris Lamb, cabinet spokesperson for environment and transport, said: "We continue to take a tough stance on fly-tipping. "Fly-tipping is unacceptable behaviour that costs the council many thousands of pounds per year, which could be spent on other services to residents.
"Many perpetrators have been caught and prosecuted as part of our #EverybodyThink campaign.
"However, fly-tipping continues to be a problem in Barnsley, and we know there are high rates in Kingstone.
"It's a densely populated area, and a small minority of people continue to fly-tip their household waste.
"Although there are more cases of fly-tipping in Kingstone, it's often smaller amounts of black bags and household rubbish, rather than the larger fly-tips we see in other areas of the borough.
"Our teams carry out regular proactive patrols in the area, and we have a dedicated Safer Community Officer who reports fly-tipping in and around Kingstone.
"We're also planning a proactive educational campaign, to make sure residents know how to properly dispose of household waste.
"Fly-tipping can be reported on our website and the information can be quickly shared with our crews who clear it up.
"Help to protect our beautiful borough by tackling fly-tipping and keep Barnsley clean and tidy."