A PARENT is campaigning for a 'dangerous' speed limit outside of a school for autistic kids to be lowered - before 'someone gets hurt'.
Michael Atwal-Brice, 37, fosters for Barnsley Council and was recently awarded the President's Award at The Fostering Network's annual ceremony for his outstanding contribution to foster care alongside his husband, Paul.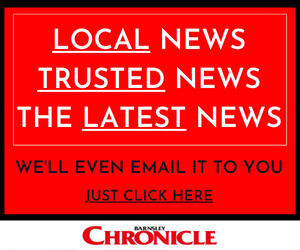 Their children, 15-year-old twins Levi and Lucas, attend The Robert Ogden School in Thurnscoe.
Just outside the school gates on Clayton Lane, heading towards Thurnscoe, the speed limit changes from 60mph to 40mph - a 'dangerous' change according to Michael.
He is now hoping to slash the speed limit to ensure the safety of students in the school, many of who Michael says will not fully understand the dangers of the speeding cars.
He was hoping that the school would be included in MP John Healey's campaign for a 20mph speed limit on roads around schools in the Dearne.
However, the schools agreed as part of a pilot scheme were Dearne Carrfield Primary Academy, on Highgate Lane in Bolton-upon-Dearne, Goldthorpe Primary Academy, on Doncaster Road, and Highgate Primary Academy, on Nicholas Lane, also Goldthorpe.
Michael said: "We had seen that John Healey had put something out to lower the speed limits outside schools to 20mph and ours goes from 60mph to 40mph right outside.
"Dropping the speed limit here would have made such a difference.
"Levi once got distressed and tried to pull into the road - it's a real problem for the kids and the speed limit should be made a priority.
"This school should have been the first to get the 20mph limit and I know they've asked before to reduce it but still no joy."