BARNSLEY Council's highways bosses have been urged to re-think proposals to restrict parking on streets surrounding a 278-home estate - after the developer responsible claimed the plan will impact its sales and jeopardise would-be homeowners from moving.
Barratt Homes, the builder behind the scheme off Carrs Lane, Cudworth, began work on the 20-acre site in 2018 and are in the process of erecting 125 four-bedroom, 131 three-bedroom and 22 two-bedroom homes.
Barnsley Council's planning board initially refused planning permission last August - citing a lack of Section 106 money to compensate the community - before Barratt lodged a successful appeal and stumped up almost £2m.
However, highways bosses revealed an intention to press ahead with a traffic regulation order (TRO) which includes a no waiting rule on Carrs Lane, Newland Avenue and side roads such as Ring Farm Crescent, Carrs Avenue, Carrs Drive, Carrs Grove and Ring Farm Place.
This, they believe, will 'improve and maintain' the free flow of traffic and 'address the potential' for obstructed roads when the development is completed.
A public consultation was carried out between July and September, which resulted in 14 objections being lodged.
However, Barratt hit back at the plan, and accused the council of failing to act several years ago when planning permission was secured.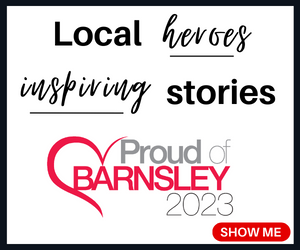 A spokesperson said: "There has been no justification put forward by the council as to why the TRO is needed - if they considered that on-street parking was a concern, they should have dealt with it by a condition as part of the planning permission or, if it was considered serious enough, they should not have granted planning permission in the first place.
"Some residents who have purchased houses, which are not yet occupied, have complained that they were not told about the TRO, and they would not have purchased their house if they had known this was the case.
"There is further concern from us that, if implemented, the TRO will result in the loss of sales or the cancellation of orders which reflects badly on themselves through no fault of the own.
"We therefore wish to object to the TRO in the strongest possible terms and consider that the proposals should be withdrawn immediately.
"It should be noted that there have been no changes to the scheme since the granting of planning permission in June 2017.
"Furthermore, there has been no evidence of any existing local residents being concerned about parking issues and so the council has no justifiable reason to promote the TRO.
"There is not expected to be significant on-street parking and therefore it is unlikely that there will be a problem with obscured visibility.
"The council should have raised their concerns as part of the planning application, but they did not do so.
"As the scheme is still under construction, they cannot reasonably assess the operation of parking for the development prior to its completion."
A report - which was discussed by cabinet members at Barnsley Town Hall on Wednesday - said planning conditions stipulated that visibility splays should be safeguarded on Newland Avenue and Carrs Lane's junction.
A council statement added: "The prohibition will protect the new residents from obstructive parking and blocked visibility in the new development and will help to maintain the free flow of traffic.
"Alternative proposals to prevent road, verge and footway parking would be to install bollards, guard rail or restraining kerbs.
"However, these options are not feasible as other road users such pram-pushers, wheelchair users, pedestrians and cyclists would not have adequate space and be obstructed.
"The Cudworth ward's councillors, emergency services and parking enforcement have been consulted and no adverse comments have been received."