ONE half of the fundraising duo 'Little and Large' has announced he will take on his 'toughest challenge yet' this summer.
Gavin Coles, who along with Steve Gilbert makes up the fundraising twosome, has announced he will cycle just under 900 miles from Land's End to John O'Groats in June this year.
The journey is one of the UK's most popular cycling challenges, and despite completing two coast-to-coast challenges last year, 43-year-old Gavin has said this will be the most difficult physical challenge he's taken on.
Gavin, of Darley Avenue in Athersley South, will be doing the cycle to raise funds for Barnsley Hospice, who he has completed numerous fundraisers in aid of in the past.
"I've done all sorts in the past but I think this has got to be one of the toughest challenge yet," he said.
"I suppose it all depends on how much training I do, the more I practice the easier it will be.
"I'm quite nervous to take it on but it's all for a good cause and I'll just give it my best."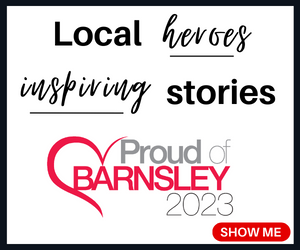 Simon Atkinson, corporate fundraiser at Barnsley Hospice, added: "The things Gavin has done for us just blows my mind.
"He's just a lovely bloke trying his best for charity, and he's really pushing himself with this next challenge.
"He even got me from behind my desk and trained me up to do the three peaks challenge.
"We're so grateful for what he does here at the hospice."