A COUNCILLOR has blasted a developer for hiking more than 300 residents' service charges.
Harworth Estates' 325-home development at the former North Gawber Colliery site, off Carr Green Road, has a current £125-a-year charge for maintaining green spaces and emptying public bins.
However, residents received notice that the fee will increase to £170.
Coun Steve Hunt said: "This is a bombshell for residents at a time of increasing prices, most notably in energy costs.
"I am not sure how the management company owned by Harworth Estates can justify these increases of 42 per cent.
"I have received complaints from residents in the past about the quality of maintenance carried out and what they were receiving for the fee."
Mapplewell Management Company, which oversees the site for Harworth Estates, said more land is being maintained.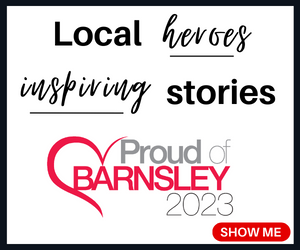 A spokesperson added: "The service charge will again be reviewed on January 1, 2027, as per the terms of the legal agreement signed by all residents.
"In our view our budget documents have been very clear and transparent, as have the annual service charge reconciliations that we have sent to all residents each year, and they have explained increases and decreases where implemented.
"While we sympathise with residents on this increase, and appreciate that it comes at a time when other costs are increasing, we have had to do so to ensure costs at the site are covered."