A HISTORIC church's future will be discussed at a public meeting after a parish priest expressed concerns over its dwindling congregation numbers.
Fr Peter Needham, vicar of St John the Evangelist in Carlton and St Helen's in Athersley, called the meeting at St John's in hope it will give a chance to hear how it can better appeal to the community.
The priest shared how there were usually 16 or 17 in church for regular masses, but that number has now dropped to just eight in recent weeks.
Fr Peter is concerned that if congregation numbers drop further, holding masses at the church won't be 'justified' - potentially spelling the end.
"If one day numbers dwindle so much that there seems to be no place for the church - with congregational approval - we would have to look at closing it.
"But we don't want it to come to that.
"I want the people of Carlton to know that they are their parish church - they are the social and demographic set-up of Carlton.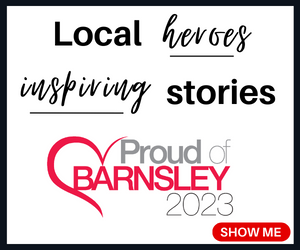 "The church should be seen as a community asset - not just for baptisms and funerals.
"We want people to come but - I think from an outside perspective - if I went to St John's for the first time and there were only eight people there, would I want to go again? Maybe not."
The meeting is next Saturday from 10.30am until 12pm at St John the Evangelist.