THE most senior judge in England and Wales paid a visit to a Barnsley secondary school to encourage better understanding of the justice system.
Lord Chief Justice, Lord Ian Burnett of Maldon, visited Barnsley Academy in Kendray on Wednesday to give a talk about the work of judges, the justice system, and the rule of law.
Conducted as part of the Schools Engagement Programme involving judges across the country, the students - from years ten, 11 and 13 - were able to ask questions following his talk.
Speaking at the school, Lord Burnett said: "Judges hear cases which affect people from all walks of life - whether that's in the criminal courts, a dispute with a neighbour in the county court, or a claim for unfair dismissal in the employment tribunal.
"Whether directly or indirectly, judges decisions affect the lives of millions of individuals and many people have opinions when it comes to crime.
"Despite this, there is often limited knowledge amongst the general public of how courts operate and the role of judges within them.
"I want to make it easier for young people to learn about our justice system, why it is renowned around the world and the importance of the rule of law to our society.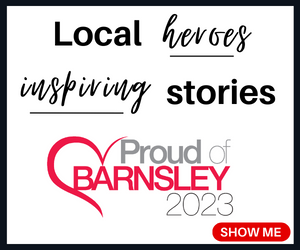 "Our school engagement programme aims to make the judiciary more accessible, and we hope inspire young people to consider a career in law and become the judges of the future."
The Lord Chief Justice was accompanied by Tribunal Judge Carl Gumsley and Magistrate George Spiteri JP, who also answered questions.