A JOINT attempt to support a village plagued by ongoing antisocial behaviour issues - which regularly cause bus services to be disrupted and cancelled - has been carried out by police, the council and a bus company.
In the operation last Friday evening, the Barnsley North East Neighbourhood Policing Team (NPT), Stagecoach and Barnsley Council conducted patrols in the North East ward to track down offenders and pinpoint hotspots.
According to police, there have been 'numerous reports' of antisocial behaviour by youths in the North East ward - forcing buses to be cancelled or diverted.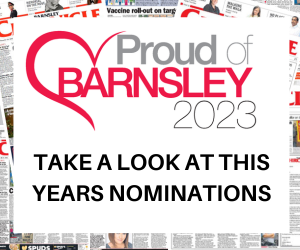 Officers said they have identified some of those involved as a result of the patrols.
A spokesperson for Barnsley North East NPT said: "We have received numerous reports relating to groups of youths causing a nuisance to bus services, and these have involved both damage to buses and a number of bus stops across the ward.
"This has resulted in bus services being suspended and diverted - which has had a massive ongoing impact on the local community.
"By conducting patrols with Stagecoach and Barnsley Council, we have been able to identify the hotspots for this antisocial behaviour and some of those involved.
"Alongside this, officers have also conducted high visibility patrols across our parks in the area.
"Whilst out and about, our beady-eyed officers spotted a vehicle with no insurance - with the driver being reported for the offence.
"We will continue to work with our partners to identify those involved in antisocial behaviour and to reduce the impact on our community.
"If you wish to provide any details of antisocial behaviour in your area, please get in contact through the official South Yorkshire Police channels."
Ashley Peace, from Grimethorpe Residents' Group, voiced his concerns on how the antisocial behaviour and bus cancellations are impacting local residents - particularly in Grimethorpe.
"More has to be done to tackle this ongoing problem," he said.
"I personally feel it's completely unacceptable for vital bus services to be cancelled with very little warning.
"Safeguarding the drivers and passengers is incredibly important, and I support measures that do that.
"However, the cancellation of services clearly isn't working and I'm afraid it's not acceptable - as it's disproportionately effecting the wrong people.
"Our village is on the outskirts of the borough and as such the bus service is vitally important, not everyone is able to walk the extra distance and as such I've asked for a resolution that stops the ongoing antisocial behaviour and ensures vital bus services can serve this community after 6pm."
Stagecoach have responded explaining the diversions and closures are for the safety of customers and staff, and have urged local communities to remain vigilant.
A spokesperson said: "We understand how important it is to the local community that services are able to be maintained and through working closely with local police, we are glad to be able to return safely to normal services."