A SINGLE mum from Cudworth has signed up to a scheme to support Ukrainian refugees fleeing war by offering them a safe place to stay - and she said nothing will make her more proud.
The details of the Homes for Ukraine scheme were announced in Parliament on Tuesday by Michael Gove.
The programme has been described as a 'significant' step forward by Miriam Cates, MP for Penistone and Stocksbridge.
It will allow residents across the country, including those in Barnsley, to volunteer to offer sanctuary to those escaping the conflict in Ukraine.
Nyasher Gibbs, 29, has decided she wants to take part in the scheme to support those who have 'been given no choice'.
She told the Chronicle: "The scheme still isn't very clear at the moment.
"However the one thing that is clear is the Ukrainian people are fleeing for their survival and the British public have been given the opportunity to help - so why would we not?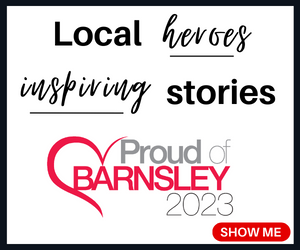 "These are uncertain times and what would happen if we were in their situation?
"I would encourage the public to come forward and help.
"I understand these are hard times for ourselves at the moment - but I am a single working parent, I'm not rich but I do have a roof over my head which is more than the people from Ukraine do."
The programme offers £350 per month for residents who do get involved - but Nyasher is urging people to not see this as their chance to make some quick money.
"We are all human and we should all stand together in any way we can," she said.
"Many people will question it as we do have our own homelessness issues and I agree - however many of it is drink and drug-related by own choice.
"Help is offered however most don't want to follow the rules - the Ukrainian people never had a choice."
Nyasher believes this scheme is exactly what is needed and helping someone from Ukrainian would make her proud to be British.
"I live as a single parent and I have saved for two years to buy a home for myself and my nine-year-old daughter," she added.
"I work part time to provide for us as well as a bar job on the weekend to make ends meet.
"We are not rich, far from it, but we have more than many and for that I am grateful.
"To help a single parent and child in their moment of need - I cannot think of anything that would make me more proud to be British."
Ms Cates has encouraged those who are in a position to take part in the scheme.
She added: "This is a clear and wholehearted expression of the generosity of the British people towards our Ukrainian friends, and shows how committed people are to doing what they can to support those whose lives have been torn apart by Russia's invasion."