SENIOR councillors will be asked to approve plans to for a primary school's multi-million pound expansion to tackle the area's near 20 per cent rise in properties.
It's expected that more than 870 houses will be built in Cudworth in the next decade - a 17 per cent increase - prompting Barnsley Council to provide more school places for residents in the area.
There are currently 140 primary school places available for children starting school in Cudworth every September and 980 places across all year groups.
Cherry Dale Primary School has a pupil admission number of 40 places and Churchfield has 60 places - however both schools have recently undergone expansion works.
Birkwood Primary School, based on Darfield Road, is currently rated as outstanding by Ofsted and is the centre of the £2.5m proposed scheme.
There are currently 40 pupils in every year group - the plans seek to increase the admission number to 60, which will create 20 extra places in every year group.
It's proposed the expansion will happen in three phases over the next two years - and the main portion of work will take place during the summer holidays to ensure education time is not disrupted.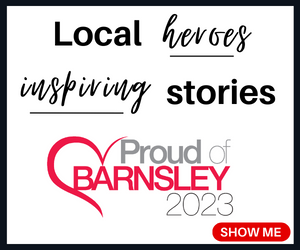 Phase one will move the Cudworth Family Centre to the Cudworth IKIC building, allowing phase two of the scheme to begin.
This work includes the school nursery moving into the former family centre and internal work creating two new reception classrooms, expected to be completed by September.
The third and final phase will happen between January and September next year and will include a series of extensions - including three new classrooms, a new cloakroom and toilets.
There will also be extensions to the school hall and kitchen as well as a new multi-use game area.
The work has been estimated to cost £2.5m - government money will fund £1.51m and Section 106 funding from developer contributions will fund £0.99m.
The Section 106 funding will come from the two housing developments in Cudworth.
Coun Trevor Cave, cabinet spokesperson for children's services, believes the proposals put forward will put Barnsley in a 'great position' as developments come to fruition.
"Our borough is a place that fosters and grows ambition, enabling everyone to be the best they can be," he added.
"The proposed extension of Birkwood Primary School will mean we are prepared for more families moving to Cudworth, where children will receive a fantastic start to their education.
"I know that people are often worried about school places when housing developments are taking place.
"I'm pleased that this proposal puts us in a great position for school places for the coming years."
Cabinet members will be asked to approve the plans at next Wednesday's meeting.