BARNSLEY Central MP Dan Jarvis has set out plans for a multi-million pound boost for walking, cycling and public transport in the town.
The £12m cash injection - dubbed the Sustainable Transport Fund - is set to support investment in new cycle lanes, footpaths and transport infrastructure, relieving congestion and improving air quality.
Bus users, cyclists and pedestrians would benefit from the proposals, which include £2m towards walking and cycling improvements in Barnsley town centre.
Dan, who is also Mayor of South Yorkshire, said: "Transforming the transport network has been a top priority.
"We've already made significant progress in opening greener travel choices across the region, investing millions in cycle lanes, buses, footpaths, and transport facilities.
"The Sustainable Transport Fund is designed to build on this foundation, offering new opportunities for local communities to access convenient, affordable, and accessible connections to the places we live, work, learn, visit and play.
"It'll help us move towards the step-change needed to cut congestion, reduce inequality, improve air quality and achieve the net-zero future we all want to see."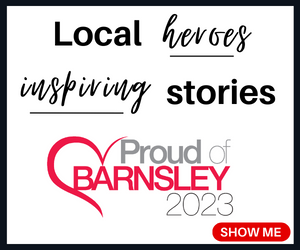 The fund forms part of plans for a cleaner, greener borough through the delivery of an active travel network for the region by 2040 - made up of hundreds of miles of accessible walking and cycling routes and safe crossings for people travelling on foot or by bike.
It builds on the 'transformational investment' secured for walking and cycling infrastructure during this term, including £166m from the government's Transforming Cities Fund and £5.4m from the Active Travel Fund.
The new Sustainable Transport Fund grant will be formally agreed by local leaders at the Mayoral Combined Authority Board (SYMCA) meeting on Monday.
Steve Houghton, leader of Barnsley Council, added: "I'm delighted to see this commitment to invest even further in active travel improvements across the region.
"Barnsley - and South Yorkshire - is a place that fosters and grows ambition, enabling everyone to be the best they can be.
"A big part of that is making sure everyone can get around easily, so they can seize every opportunity available to them.
"We're committed to making sure people can do this, and importantly, that it's as easy as possible for people to make use of active travel whether that's walking, cycling, scooting, or using a wheelchair.
"The more we do this and, the more we improve our own health and wellbeing, and the more we protect our environment for future generations by reducing the number of cars on our roads."