BARNSLEY'S PCR testing sites are set to close at the end of the month following changes to testing outlined in a government plan - despite Covid infection rates rocketing in the town.
PCR tests are for residents who are showing symptoms of the virus - and the swab has to be taken to a lab for results.
The last day people are able to book a PCR test in Barnsley is March 30 as from April 1, free PCR testing will no longer be available to the general public.
Yesterday, the mobile testing unit at Burleigh Street car park closed and from next Thursday each of the remaining testing sites will close for the foreseeable future.
Those sites are the Lower Courthouse car park, Dorothy Hyman Sports Centre car park in Cudworth, and Summer Lane car park in Wombwell.
Although the Covid-19 testing sites are closing, there will still be provision for the sites to be reopened across the town in the event of new variants and where the situation requires.
Since the start of the pandemic, more than 758,000 PCR tests have been taken in the town - the equivalent to more than three per Barnsley residents.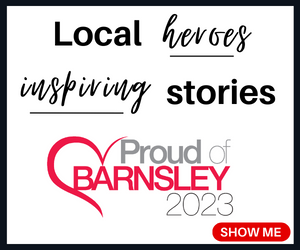 At the start of the year more than 3,000 people were taking the test across the borough on certain days.
However, most recent figures show a drop of almost 100 per cent since its peak - with numerous dates having less than 200 tests conducted.
The testing centres are being closed across the town despite the number of people testing positive for Covid-19 going up.
Latest figures show that almost a fifth - 17.9 per cent - of tests taken are returning positive - the highest figures since the end of January.
Barnsley's Covid infection rate has increased by more than 50 per cent in the latest seven-day period.
The town's current rate is 396.3 per 100,000 whereas at the start of March it was less than 200.
A total of 1,219 positive cases have been recorded in the last week, bringing the town's total to 82,536.
Carrie Abbott, service director for public health and regulatory services, has asked residents to continue to wear face coverings in crowded areas to help halt the spread of the virus.
She added: "As we move through the changes within the 'Living with Covid-19 Plan', it's important that we are all aware that public health guidance surrounding Covid-19 remains the same.
"Following safe behaviours have been one of the key tools we've had in Barnsley to help reduce the spread of the virus and keep everyone in our communities safe and will be a massive part in how we live with Covid-19 safely going forward.
"I strongly urge everyone in Barnsley to continue getting vaccinated, wearing a face covering in areas that are busier and indoors, welcoming fresh air into their meet-ups and washing their hands regularly.
"By working together, we can manage these next steps safely."