RACER James Merrills went from the virtual track to the tarmac after turning heads during lockdown - and he's now excited to have set up his own team.
The 25-year-old from Darfield who grew up kart racing impressed in the world of virtual motorsport - which grew to be watched by millions in the absence of much real-world sport - and seized the chance of a day-long test at Silverstone in 2020.
He said seeing his name and number for the first time on the side of a John Cooper Works Mini, in which he was coached by British Touring Car Championship driver Tom Ingram, was a 'significant moment'.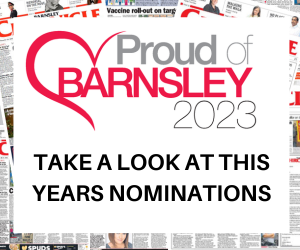 But having a team bear his surname - Merrills Motorsport - is 'equally if not more surreal'.
"It sprung from the Mini Challenge eSeries (a virtual competition which pitted real-world drivers against simulation racers)," said James, who started karting at six years old and went on to race in the British Universities Karting Championship.
"It's all pretty exciting - I never even considered I would find myself setting up a team."
The inaugural Praga Cup UK - which uses the small, light, track-only Praga R1 car - launched this year at Silverstone, and James hopes to compete in that in the future alongside establishing his team.
He tested VR Motorsport's Praga at Donington Park late last year.
With his team, James has a Mazda MX-5 at his disposal, which he put through its paces at Donington at the weekend.
He's hoping to attract younger drivers who might be looking to make their own foray into racing - and he'll supply mechanics as well as the car.
"At Donington, people were coming up to me and saying they'd seen me on social media," added James.
"It seems like there's a lot of us around now - lockdown propelled e-sports drivers into racing in big numbers.
"As a driver, I want to do well and really establish myself at the Praga Cup.
"As a team, it's about getting our heads down, and our goal is to snowball it into having a fleet of cars operating in various British championships."